.
Hi everyone... Laura here, bringing you a new challenge for the month of April -- a 'TWEED DAY' CHALLENGE!
Have you ever heard of 'Tweed Day' ? I know that I sure hadn't! It's pretty interesting, though, and TDP Creative Team Member Corrin and I thought it would translate into a really fun challenge for April!
Here's some info about Tweed Day...
.
---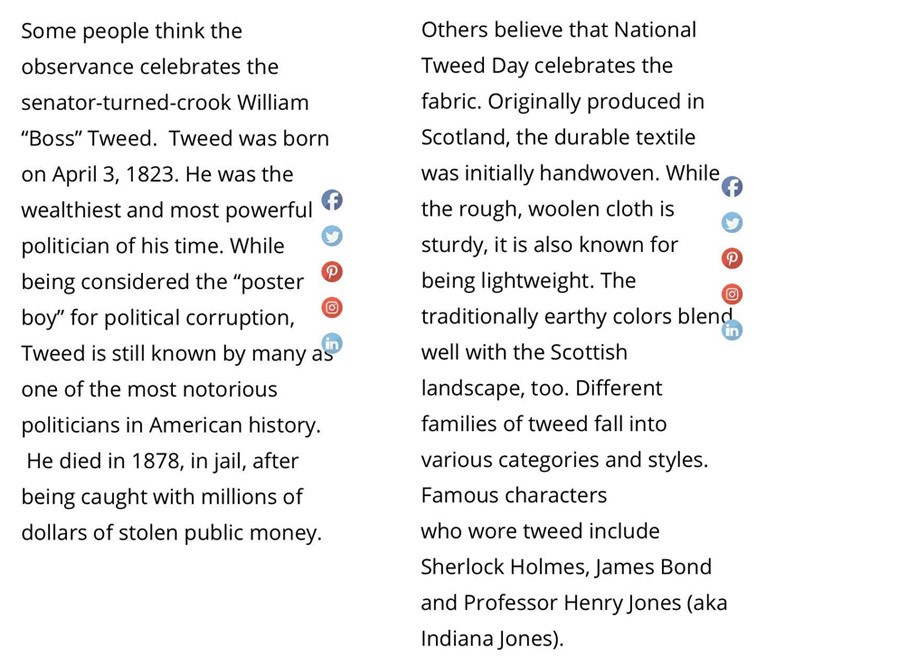 ---
.
Wacky, right?! And kinda hilarious to potentially celebrate a day in honor of... a gangster?! LOL
We'll focus on the "plaid pattern" part of Tweed Day, instead. As such, the TWEED DAY CHALLENGE is a simple one...
You'll need to use 3 different plaids on your page/project
--OR--
You'll need to use plaid in 3 different ways on your page (even if it's the same plaid)
.
Why 3?
Well, because Tweed Day is celebrated on the 3rd day of the month of April, of course!
Please note that to participate in this challenge, you can use ANY product you like, as long as it is currently sold at TDP
(and/or any freebies/etc. from TDP's resident design team)...
but... if you use products from
my shop
exclusively, you'll be entered in a drawing to win $5 to spend in
my store
in May 2021!
You are also welcome to recolor items to fit your needs (but you can't recolor a plaid paper to make it look different and use it as a "different plaid" -- it would still be the "same plaid" in that scenario).
Here is a fantastic example project created by Corrin, to get you inspired to play along. She chose OPTION 2 (using one plaid 3 different ways)... (1) as a paper, (2) clipped to letters to make an alpha, and (3) clipped to a washi tape shape to create new patterned washi tape. So clever, right?!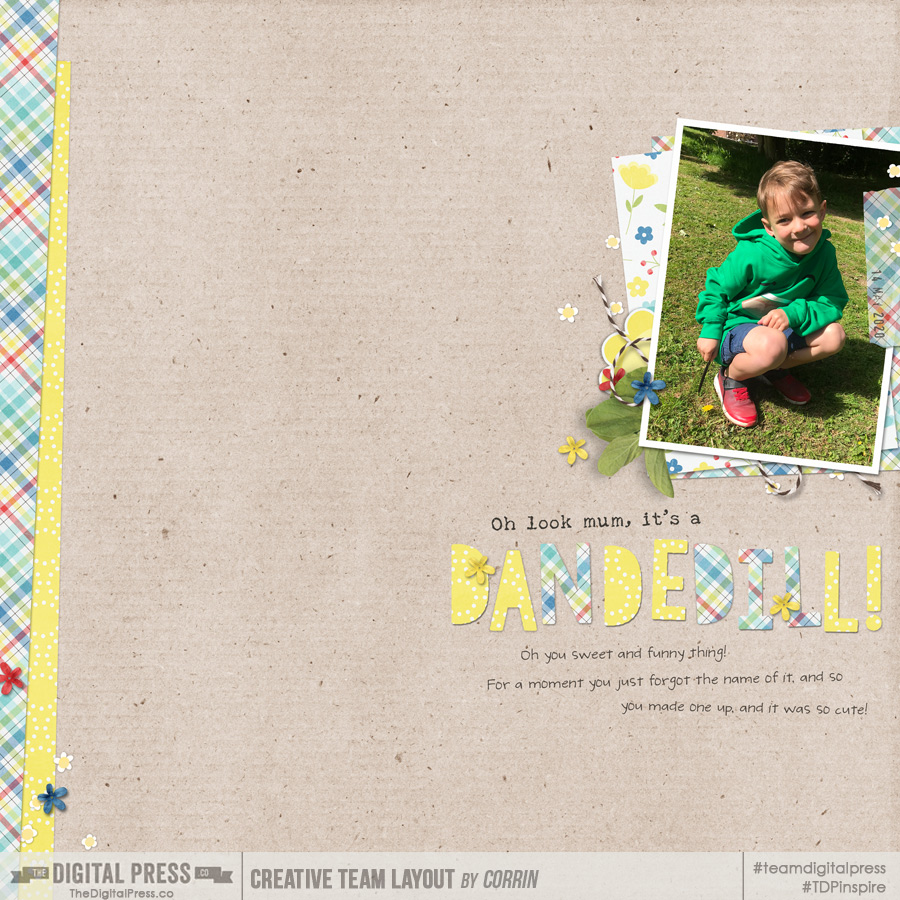 [ using the Project Twenty Fifteen | June Collection + a few random items from the ...And The Pursuit of Happiness kit -- all from Laura Passage's shop ]
.
---
.
ALSO
... for anyone who wants to use a kit that doesn't have a plaid paper in it, you may find this tutorial from TDP's blog back in January to be helpful!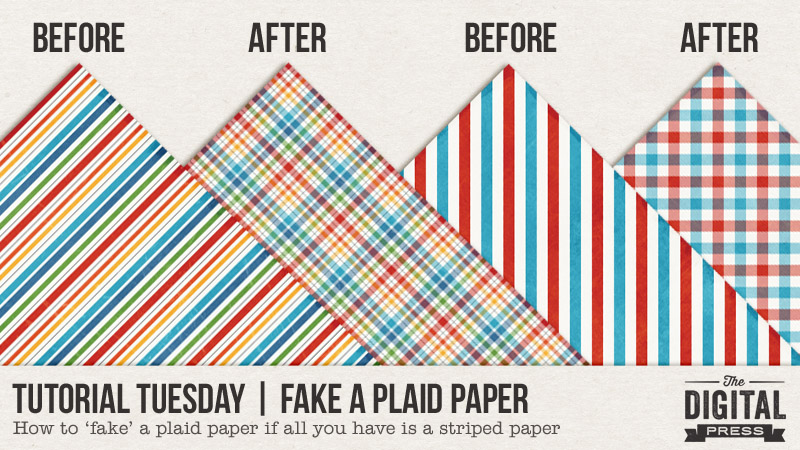 How to Fake a Plaid Paper
(using a stripe)
.
---
.
.
Thanks for joining into this month's TWEED DAY CHALLENGE! If you're participating, don't forget the following useful info...
To receive credit for completing this challenge, make sure you follow all of the rules/guidelines listed above in this thread.
Once you have completed your project... post it in the CHALLENGE GALLERY here at TDP, and then create a post here in this thread and link us to a copy of that gallery item.
Your completed project must be posted in this thread by 11:59pm ET on the last day of this month in order to receive credit.
Anyone who completes ALL SIX (6) of the challenges at TDP this month will receive 50% OFF ONE ENTIRE PURCHASE any time during the following month.
Additionally, anyone who exclusively uses products by the designer hosting each individual challenge... will be entered to receive $5 to spend in that designer's shop (so in theory, you could be eligible to win 6 different $5 gifts if you use the correct designer's products in each challenge this month!)
Have fun! Let us know if you have any questions about this challenge (you can comment below, and even tag one of us by typing Laura Passage or corrin in your post, if needed!)
Thanks for playing along, and we can't wait to see what you come up with!
.
.