Hey there scrappers! I hope you had a great time shopping during our fa.bu.lous Pennysaver month! February might be over, but don't worry, a new month means more fun... more gorgeous products... and new challenges!
This month I have the honor to be hosting the
TEMPLATE CHALLENGE
-- which uses this great template created by our boss lady
Laura Passage
...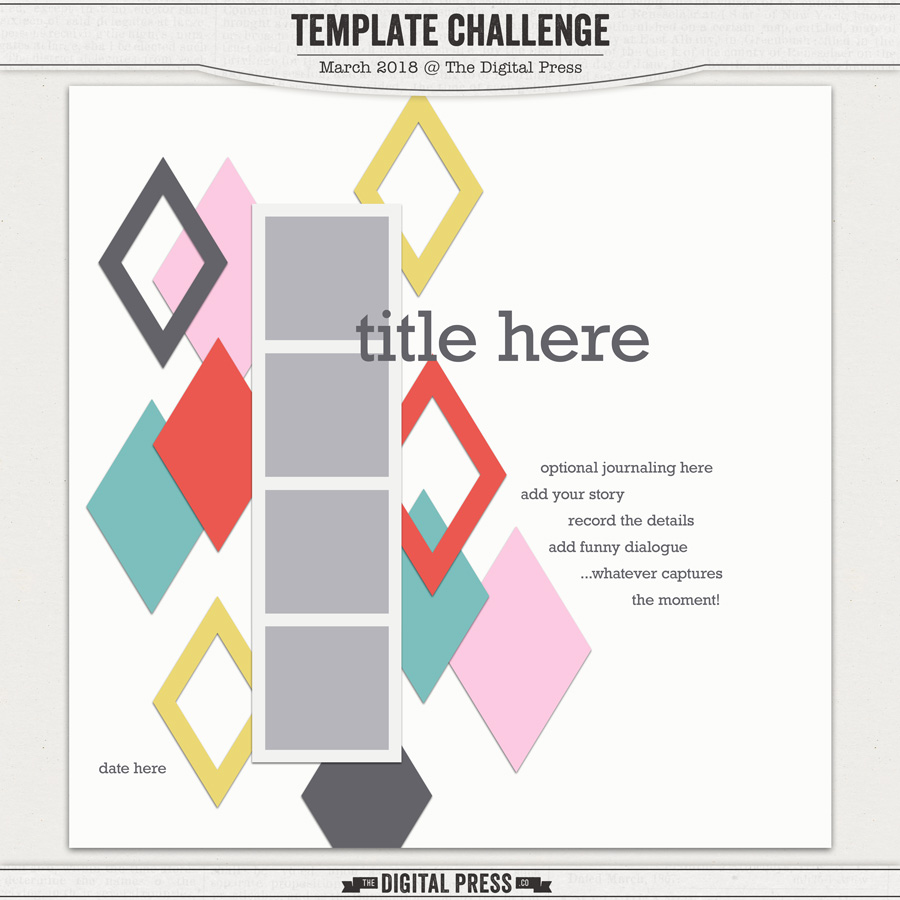 DOWNLOAD IT HERE
(available thru 3/31/18)
I'm not much of a template scrapper, I have to admit... but I loved this one because it's super adaptable and you can make it as minimalistic or as elaborate as you wish!
Here's the page I created...
[ uses
Passport bundle by Elif Sahin Designs
]
THE RULES:
Your must use the template provided to create your page. You can modify it dramatically as you please, but it must at least remain recognizable.
Your layout must be loaded into the gallery no later than 11:59pm ET on March 31, 2018.
Once you've loaded it into the CHALLENGE GALLERY, leave a comment in this thread with your project (please use the bbcode to link 'em up so we can leave you some gallery love!).
Once you've posted your project here in this thread... copy the URL to that post and add it to the MARCH TRACKING THREAD.
Have fun!
.