Hi There! I'm posting this challenge for Kris of Humble & Create, as she's having issues getting into the forum from her computer right now...
.
---
.
Wow, are we seriously in the Holiday Season already? I can't believe it!

This time of year I always mix, match, and combine different digital collections to scrap photos. I LOVE the color palettes that come out around the holidays, and I always try to mix patterns, papers, and elements from different collections to make my layouts funkier and less seamless.

So here is your challenge -- create a layout using two different collections.

Mix, match and combine to create a funky, fun, and flowing layout. Bonus points if you use products from my shop - Humble & Create (literally -- because you could potentially win a $5 prize to spend in my shop if you do!).
Here's an example layout by TDP creative team member Sean
(using my 1-- College Bound and 2-- Fall-O-Ween collections)...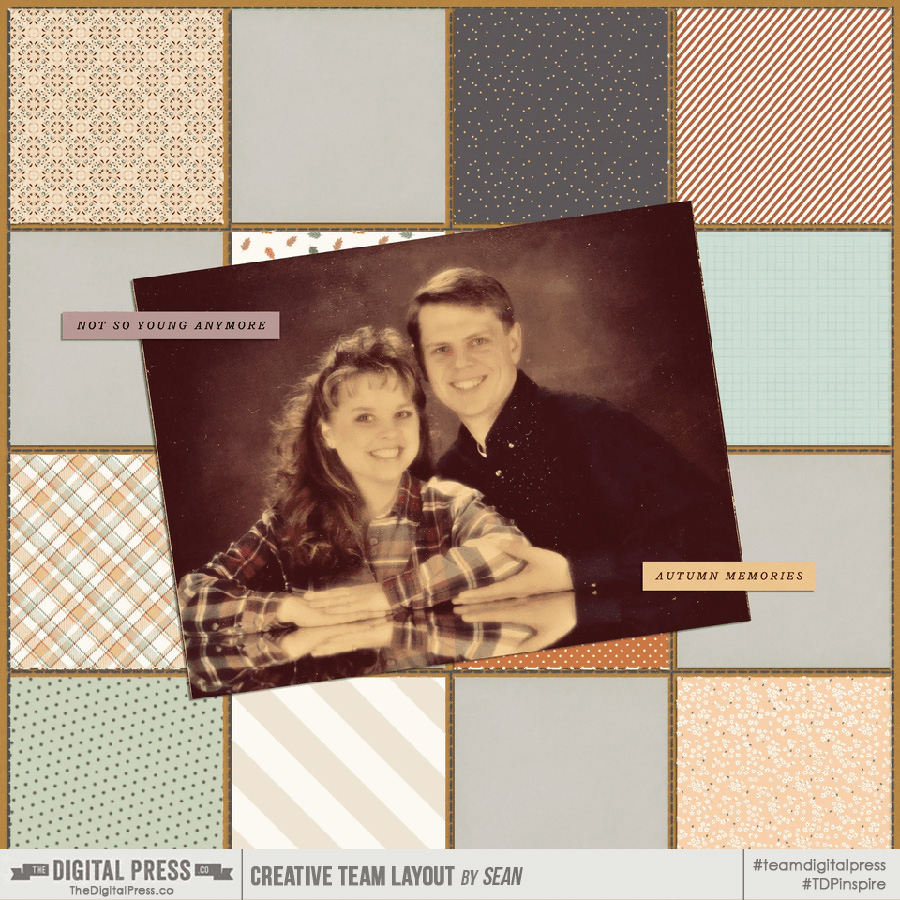 .
---
.
Thanks for joining into this month's
COMBINE 2 KITS CHALLENGE
! If you're participating, don't forget the following useful info...
To receive credit for completing this challenge, make sure you follow all of the rules/guidelines listed above in this thread.
Once you have completed your project... post it in the CHALLENGE GALLERY here at TDP, and then create a post here in this thread and link us to a copy of that gallery item.
Your completed project must be posted in this thread by 11:59pm ET on the last day of this month in order to receive credit.
Anyone who completes ALL SIX (6) of the challenges at TDP this month will receive 50% OFF ONE ENTIRE PURCHASE any time during the following month.
Additionally, anyone who exclusively uses products by the designer hosting each individual challenge... will be entered to receive $5 to spend in that designer's shop (so in theory, you could be eligible to win 6 different $5 gifts if you use the correct designer's products in each challenge this month!)
Have fun! Let us know if you have any questions about this challenge (you can comment below, and even tag me by typing humbleandcreate in your post, if needed!)
Thanks for playing along, and we can't wait to see what you come up with!
.
---
.