Hi there, NOVEMBER is here. It's the most pleasant season in Japan, I love November!
The theme of this month's challenge is to create a new layout related to "11" / "ELEVEN".
11 things I want to do before I die
11 wish list for Christmas
November memories (b/c Nov is the 11th month)
Layout using 11 photos
Layout with photos of 11 dogs
Layout about a Soccer team (b/c 11 players on the field for each team)
ETC...
Let's share your ELEVEN ideas!
.
---
.
I made 11 divisions with stitches...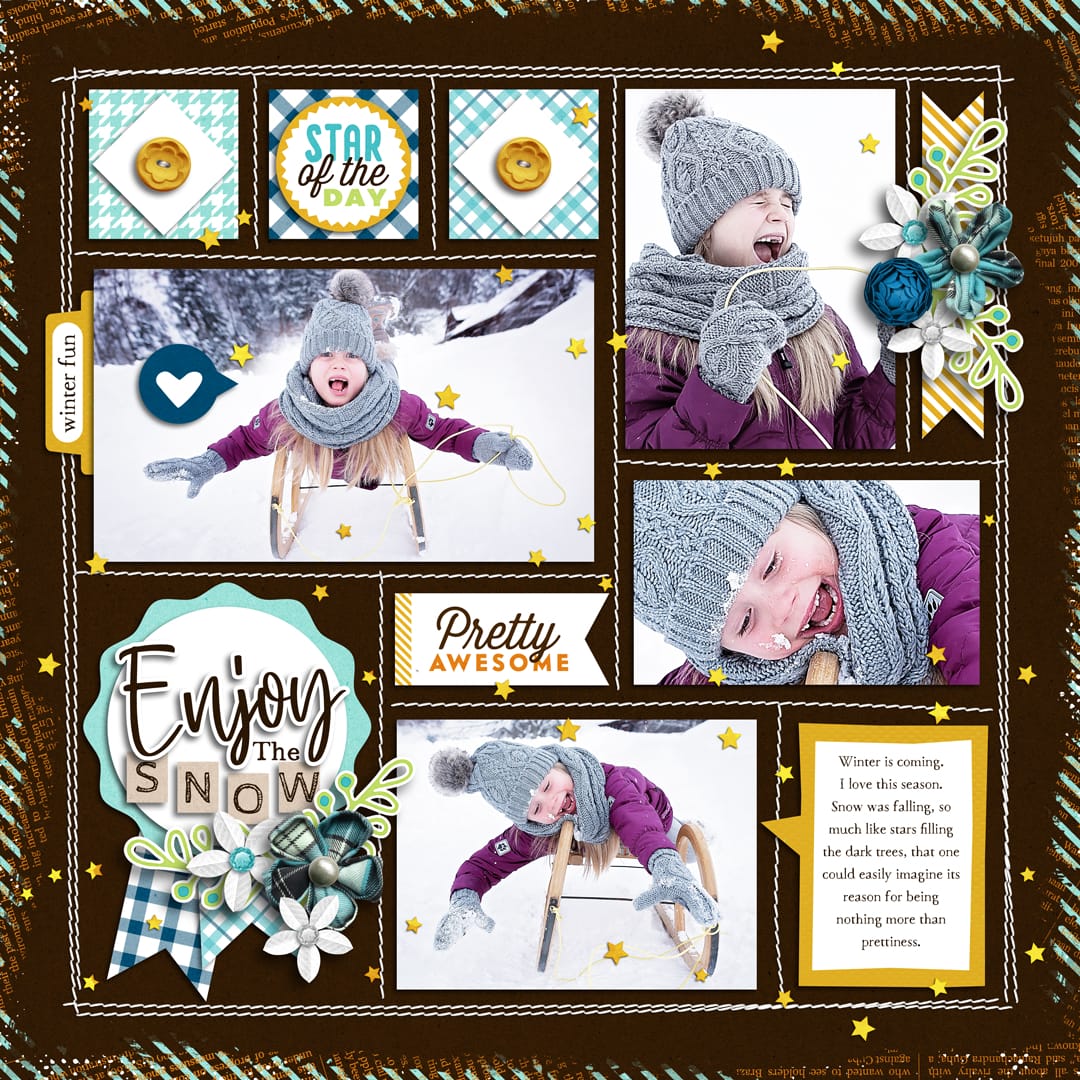 [ layout Credits:
Time For Cake | Collection
, Template:
In The Box 04 | Templates
]
.
---
.
Thanks for joining into this month's
ELEVEN CHALLENGE
! If you're participating, don't forget the following useful info...
To receive credit for completing this challenge, make sure you follow all of the rules/guidelines listed above in this thread.
Once you have completed your project... post it in the CHALLENGE GALLERY here at TDP, and then create a post here in this thread and link us to a copy of that gallery item.
Your completed project must be posted in this thread by 11:59pm ET on the last day of this month in order to receive credit.
Anyone who completes ALL SIX (6) of the challenges at TDP this month will receive 50% OFF ONE ENTIRE PURCHASE any time during the following month.
Additionally, anyone who exclusively uses products by AKIZO DESIGNS hosting this challenge... will be entered to receive $5 to spend in that designer's shop (so in theory, you could be eligible to win 6 different $5 gifts if you use the correct designer's products in each challenge this month!)
Have fun! Let us know if you have any questions about this challenge (you can comment below, and even tag me by typing akizo in your post, if needed!)
Thanks for playing along, and we can't wait to see what you come up with!
.
---
.