Hello everyone!
And here we are!! The last month of 2021. As far as I am concerned, it's been with a lot of bad but some good too. Let's just hope more good will come for this month and for next year of course
Here is my template for this month. Some do not celebrate Xmas so I tried to keep it pretty generic but I couldn't resist the bauble kinda style. Up to you to adapt and make it your own. Have fun!
.
.
CLICK THE PREVIEW TO DOWNLOAD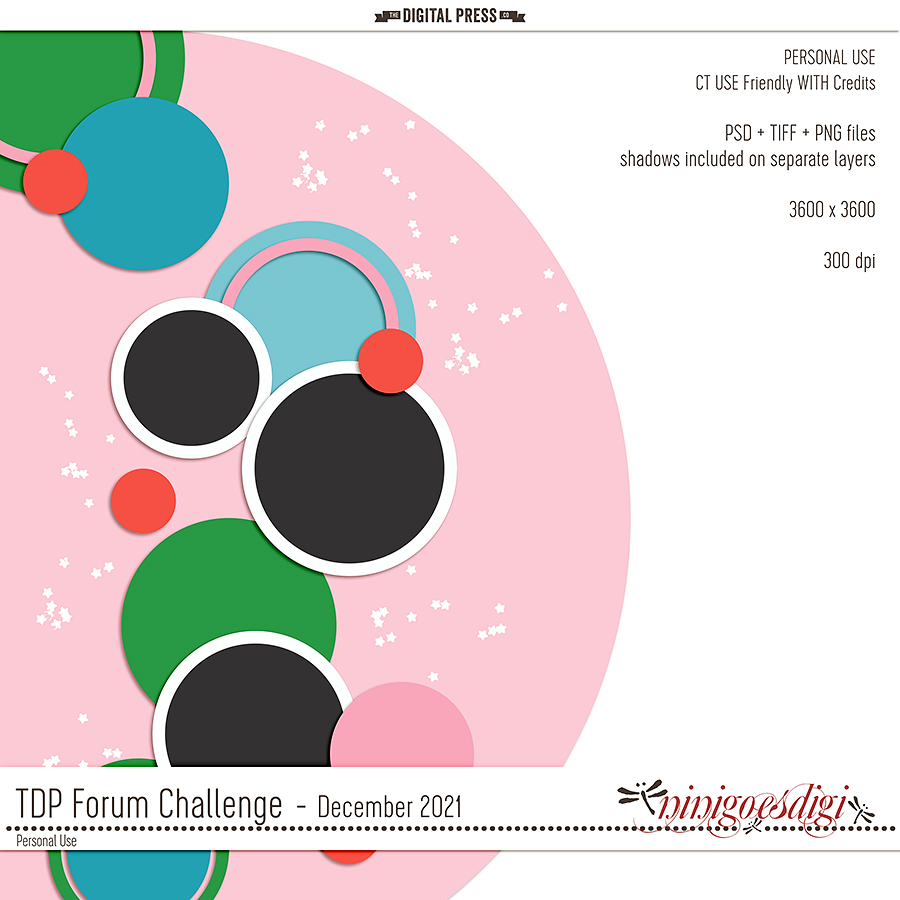 CLICK THE PREVIEW TO DOWNLOAD
.And
Here are wonderful samples by the team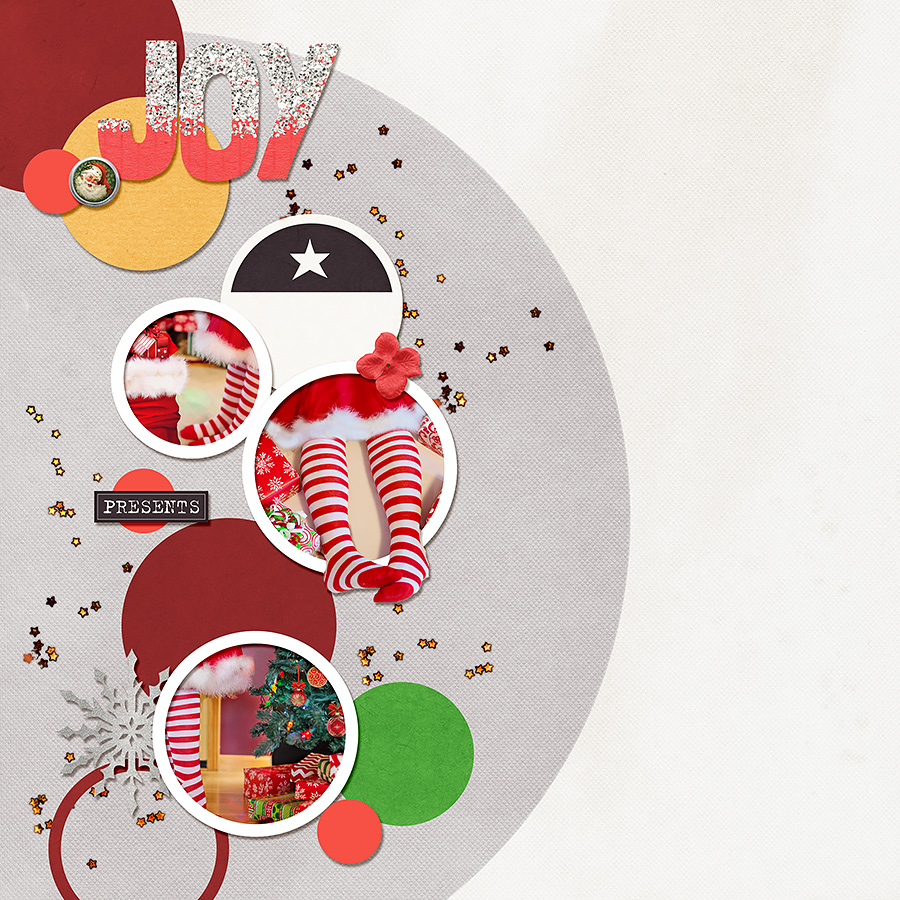 By Sylvia with my Noël Noël Kit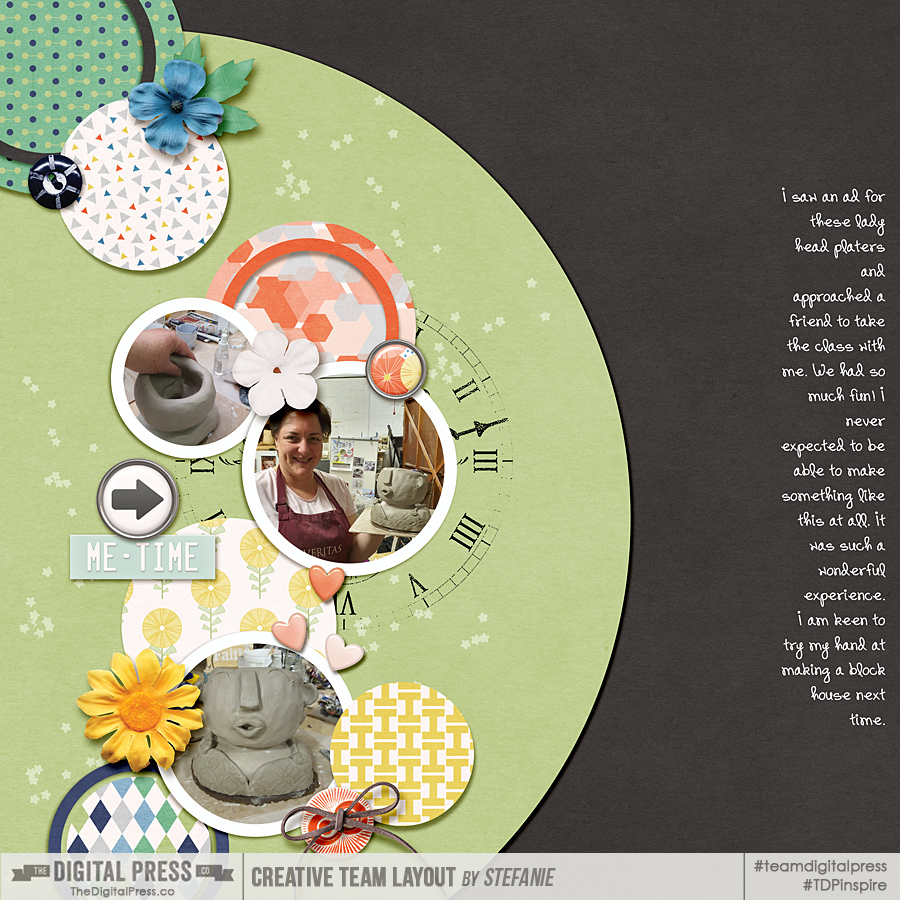 By Stefanie with my Hooray, it's Saturday Kit
---
.
TEMPLATE CHALLENGE RULES AND GUIDELINES
---Your project entry must be a new page.

---Your project entry must use the freebie template provided -
you can adapt / flip / take from / add to it any way you wish to fit your page's needs as long as you can still recognize the template
.
--- A
nyone who exclusively uses products by ninigoesdigi
(i.e. any project posted that meets all of the required criteria listed above in the "Rules & Guidelines" AND uses products only from ninigoesdigi's product offerings) will be entered in a random drawing
to receive $5 to spend in
ninigoesdigi's shop at TDP! (collaborations excluded)

--- All participants will receive a 30% OFF discount coupon to ninigoesdigi's store to use the month following this challenge.

--- The winner will be notified by a forum private message (make sure you received notifications from the forum) before the end of Wednesday 1/5/2022 at the latest. You may enter as many times as you like, but every entry must be a separate BRAND-NEW project that meets the criteria of this challenge, and must be posted in the TDP challenge gallery and then linked into this thread in image form in a new/separate post (i.e. not in the comments of another post).
..
---
Thanks for joining into this month's TEMPLATE CHALLENGE! If you're participating, don't forget the following useful info...
To receive credit for completing this challenge, make sure you follow all of the rules/guidelines listed above in this thread.
Once you have completed your project... post it in the CHALLENGE GALLERY here at TDP, and then create a post here in this thread and link us to a copy of that gallery item.
Your completed project must be posted in this thread by 11:59pm ET on the last day of this month in order to receive credit.
Anyone who completes ALL SIX (6) of the challenges at TDP this month will receive 50% OFF ONE ENTIRE PURCHASE any time during the following month.
Additionally, anyone who exclusively uses products by the designer hosting each individual challenge... will be entered to receive $5 to spend in that designer's shop (so in theory, you could be eligible to win 6 different $5 gifts if you use the correct designer's products in each challenge this month!)
Have fun! Let us know if you have any questions about this challenge (you can comment below, and even tag one of us by typing ninigoesdigi in your post, if needed!)
Thanks for playing along, and we can't wait to see what you come up with!
.
.