.
Hi everyone... Laura here, bringing you this month's COLOR CHALLENGE for January 2021! Can you even believe it's January?! How did it become 2021?! I still feel like it's March or April of 2020, LOL!
The COLOR CHALLENGE is a simple one on the surface... but can prove to be more challenging than you might think!
The way it works is like this...
You'll use any method you like to choose a number between 1 and 12 (pick scraps of paper out of a hat... have your spouse or kids or anyone else "choose a number between 1 and 12... or even just use random.org, which is probably the quickest/easiest method, so it's my suggestion! haha).
Once you have your number, pair it up with the number/color that appears on the following color wheel.
You'll be using that color (or any variation in its family; see the wheel) -- and NO other colors -- with exception to black, white, or grey -- to scrap a page! IT'S THAT SIMPLE!
(or is it?! )
.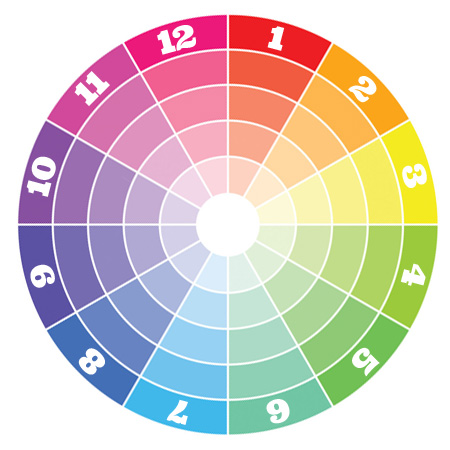 Please note that you can use ANY product you like, as long as it is currently sold at TDP
(and/or any freebies/etc. from TDP's resident design team)...
but... if you use products from my shop exclusively, you'll be entered in a drawing to win $5 to spend in my store in February!
You are also welcome to recolor items to fit your needs
(i.e. if your color is "RED" and you have a blue flower you want to use, you can recolor it red in order to do so! ...the final layout, however, must only include red + black/white/grey ...etc.).
Here are a couple of fantastic example projects for you, to get you inspired to play along...
This one was done by TDP Creative Team Member Corrin -- using her color,
RED
(plus black/white/grey)...
[ using Every Day of December | The Full Collection from Laura Passage's shop; a few items recolored for the challenge ]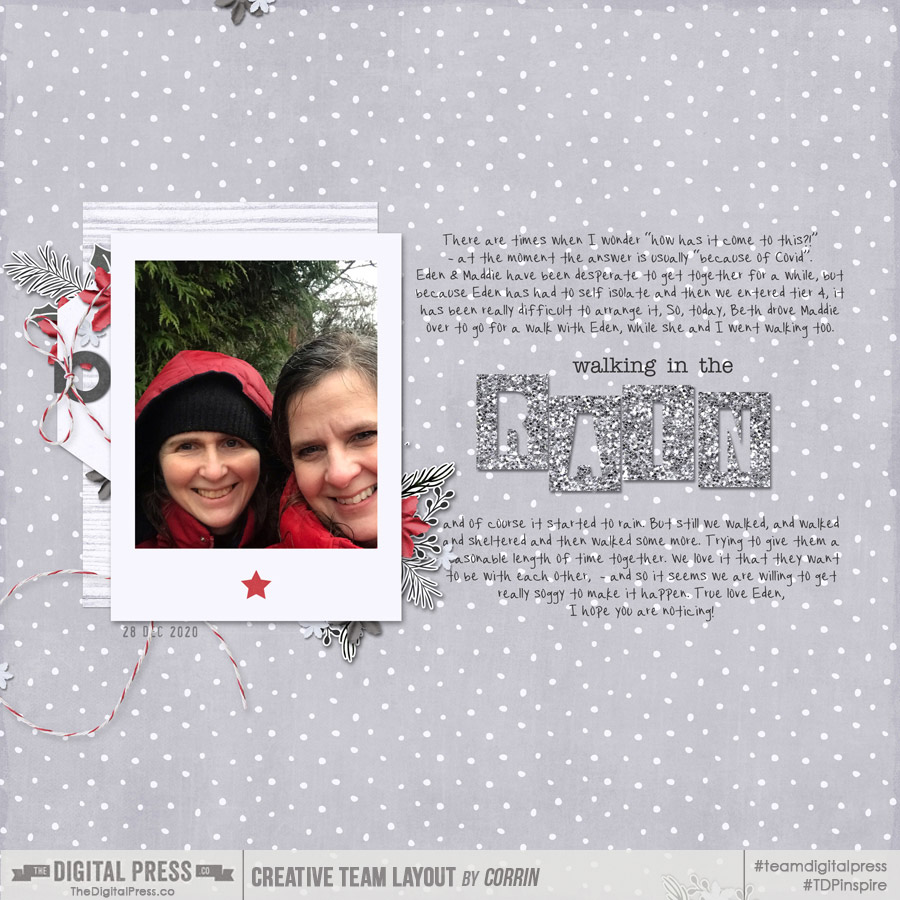 ...and this one was done by TDP Designer Dawn (of Dawn by Design) -- using her color,
GREEN
(plus black/white/grey)...
[using her brand-new Tattoo Shop | Collection ]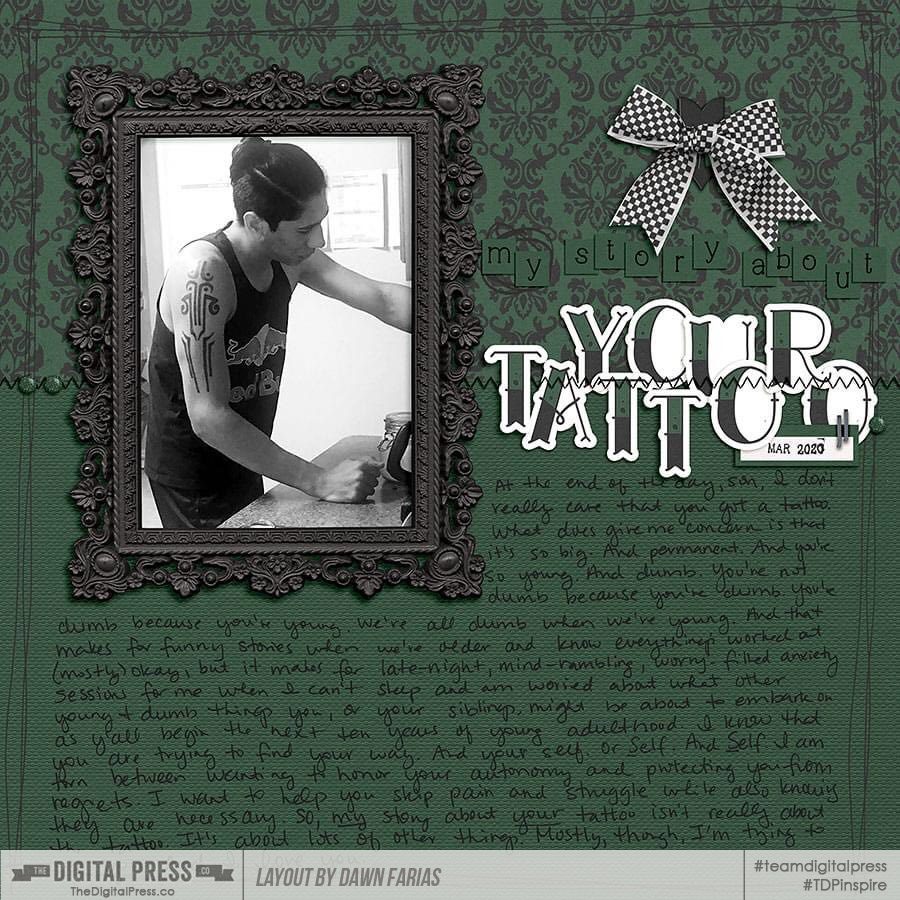 .
---
.
Thanks for joining into this month's COLOR CHALLENGE! If you're participating, don't forget the following useful info...
To receive credit for completing this challenge, make sure you follow all of the rules/guidelines listed above in this thread.
Once you have completed your project... post it in the CHALLENGE GALLERY here at TDP, and then create a post here in this thread and link us to a copy of that gallery item.
Your completed project must be posted in this thread by 11:59pm ET on the last day of this month in order to receive credit.
Anyone who completes ALL SIX (6) of the challenges at TDP this month will receive 50% OFF ONE ENTIRE PURCHASE any time during the following month.
Additionally, anyone who exclusively uses products by the designer hosting each individual challenge... will be entered to receive $5 to spend in that designer's shop (so in theory, you could be eligible to win 6 different $5 gifts if you use the correct designer's products in each challenge this month!)
Have fun! Let us know if you have any questions about this challenge (you can comment below, and even tag one of us by typing Laura Passage or corrin in your post, if needed!)
Thanks for playing along, and we can't wait to see what you come up with!
.
.