Hey everyone!
Can you even believe it's 2020 already?!


I've got a fun scrapping challenge to kick off this new year, and any/all eligible entries will have a chance of winning one FREE kit of choice from my shop at TDP!

Here's what you'll need to do, to participate...
.
Create a digital or hybrid layout that scraplifts any layout of your choice from the "additional images" in the product listings of the Laura Passage shop at TDP.
.
That's it! Super easy!

Here's a fun example for you, created by TDP creative team member Hillary. This is a look at the layout she found in my shop (under the "On The Daily" product listing)...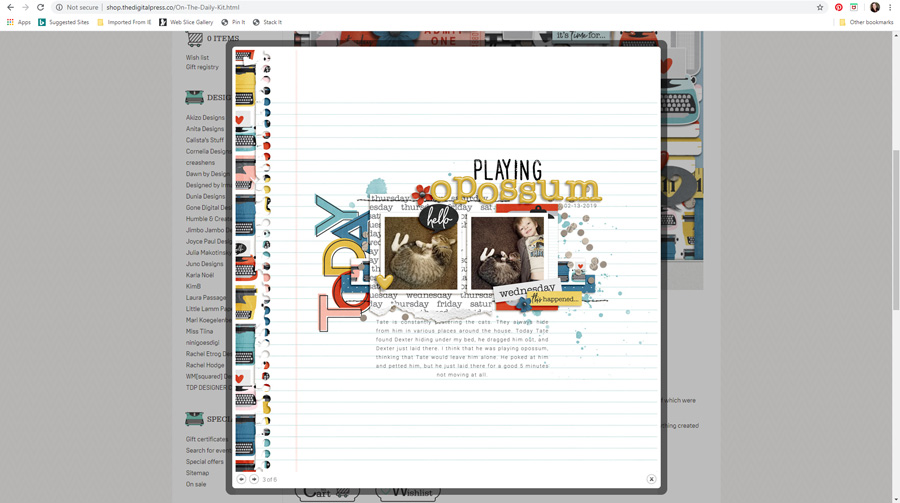 ...and here's a look at the brand-new page she created, which is a scraplift of that first page shown up above...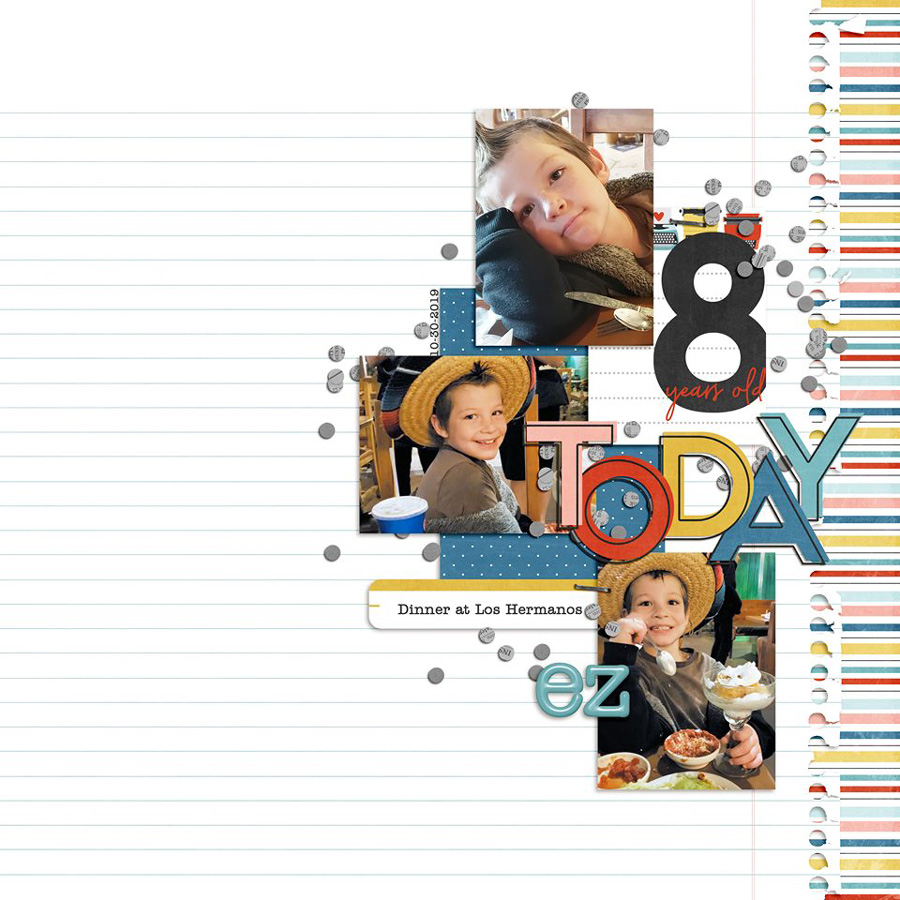 ***NOTE***
While Hillary's scraplift actually uses the same kit that she chose her example page from... this is not a requirement! You can choose a layout from any product listing, and then scraplift it using ANY other kit/product, as long as that kit/product comes from the Laura Passage product catalog!
.
RULES AND GUIDELINES
---Your project entry must follow the instructions listed above.
---Your project entry must use 100% Laura Passage product ...although you can choose anything from my product catalog that you like!
---Your project entry must be loaded into the challenge gallery at TDP no later than 11:59pm ET on January 31st, 2020.
---Once you've loaded your image into the challenge gallery, you must leave a comment in this thread with an image link to your project no later than 11:59pm ET on January 31st, 2020.
.
.
All eligible entries in this challenge (i.e. any project posted that meets all of the required criteria listed above in the "Rules & Guidelines") will be entered in a random drawing to win one FREE kit of choice from Laura Passage's shop at TDP! The winner will be notified by e-mail (using the e-mail associated with the forum account the project is posted from) on or before the end of Sunday 2/2/2020. You may enter as many times as you like, but every entry must be a separate BRAND-NEW project that meets the criteria of this challenge, and must be posted in the TDP challenge gallery and then linked into this thread in image form in a new/separate post (i.e. not in the comments of another post).
.
---
.
.