Hello everyone!
It is February already! And it's time for a
Template Challenge
.
The template we'll be using for this month's challenge is brought to you by
Jimbo Jambo Designs
. It's fun and awesome! Remember... feel free to flip it, rotate it, make it yours... just make sure it's recognizable as the template, in the end!
Here's a look...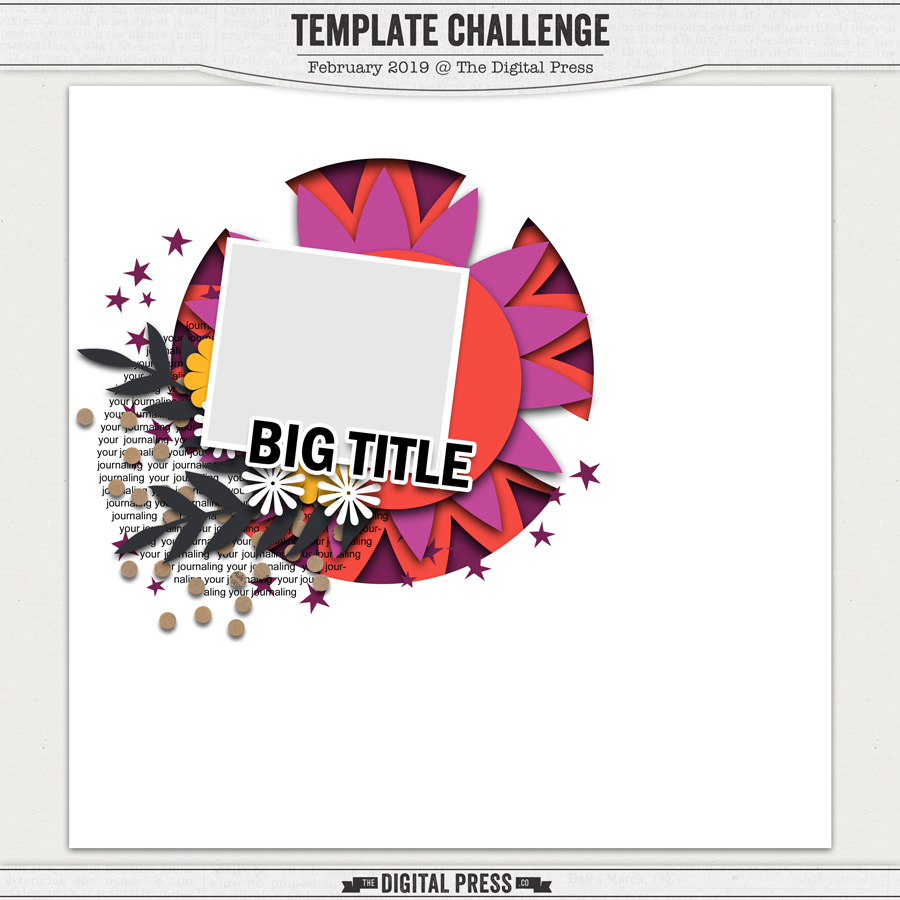 DOWNLOAD HERE
And here's a look at my page as an example of what you can do
...
[credits : Dunia Designs - Documenting Everyday | February elements, papers ; Jimbo Jambo Designs - February 2019 template challenge]
Here are the rules:
Your page/project must be made using 100% TDP product.
Your page/project must incorporate this month's freebie template in some recognizable manner.
Your page/project must be loaded into the gallery no later than 11:59pm ET on February 28, 2019.
Once you've loaded your page/project to the CHALLENGE GALLERY, leave a comment in this thread and link us back to your page/project in the gallery.
Once you've posted your page/project here in the thread, copy the URL from your post and add it to the FEBRUARY 2019 TRACKING THREAD.
Have fun!
.