Hi again gang, and welcome to this month's
SCRAP IT | 2018
challenge!
Well... Summer Camp is over but that doesn't mean there's not more fun to be had! I don't know about you guys but I'm still LOVIN' the Scrap It Challenges that have been going on all year long. I can't believe I'm actually staying current with my 2018 album! Sometimes simplicity is the answer, don't you think? Having just one spread to showcase an entire month's worth of activities has forced me to be really choosy about what pictures or stories I share - only the best!
To introduce it to those who are new, we're running a monthly challenge for memory keepers to scrap the previous month in either a 1-page or 2 page spread. We've got a FREE template for you each month, you just add your memories!
For this month's challenge, grab the JULY templates and get creative! In order to get credit for July, you'll need to use at least one of the JULY Freebie Templates to create a 1-page or a 2-page spread in which you are documenting your July life (either this current year or a year past). You may mix one of the July templates with any of the previous Scrap It Freebie templates but at least one of the July templates must be used.
Here's a look at this month's template (which will be used to scrap
last
month -- July)...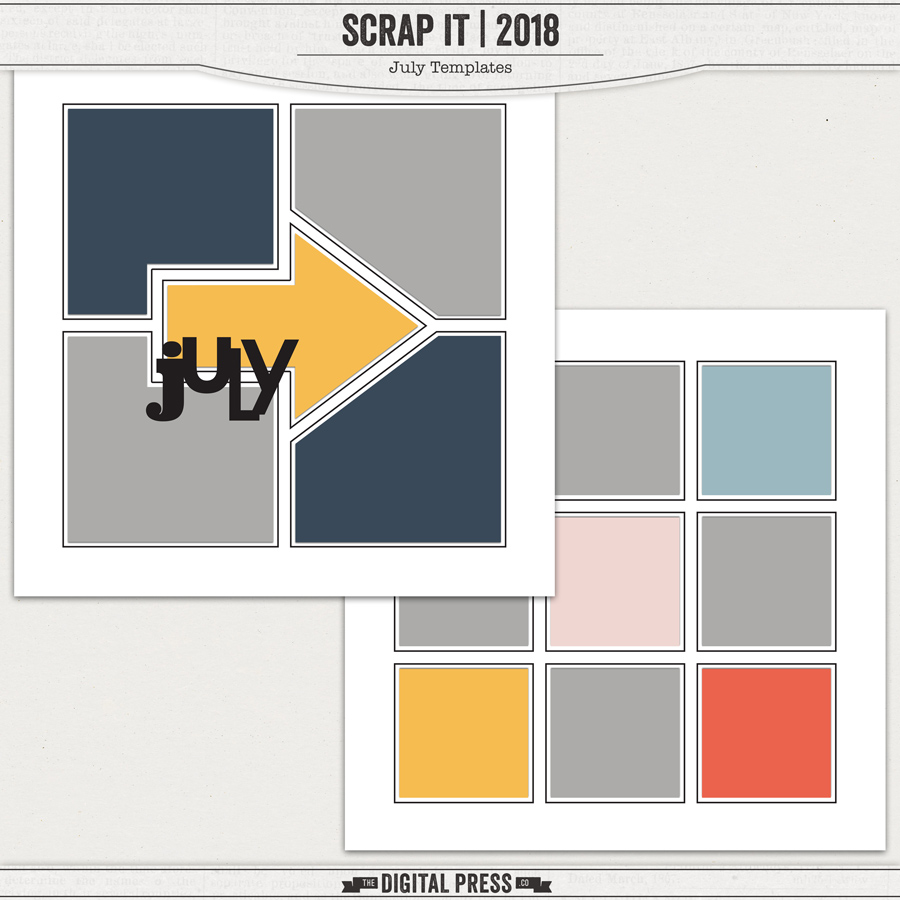 DOWNLOAD HERE
(download will be available thru 11:59pm ET on 8/31)
For some inspiration, I made a 2-page layout...
[Credits - TDP Collab Carefree]
I'm so excited to see what you guys come up with!
THE RULES:
YOU MUST USE AT LEAST ONE OF THE 'JULY 2018' FREEBIE TEMPLATES TO CREATE A 1-PAGE OR 2-PAGE SPREAD IN WHICH YOU ARE DOCUMENTING JULY 2018 OR JULY OF ANY PREVIOUS YEAR.
Your creation must be made using 100% TDP products (other than any physical supplies you might need if you're creating a hybrid project).
Your layout must be loaded into the gallery no later than 11:59pm ET on August 31, 2018.
Once you've loaded your creation into the CHALLENGE GALLERY, leave a comment in this thread with your project.
Once you've posted your project here in this thread... copy the URL to that post and add it to the AUGUST 2018 TRACKING THREAD.
Happy scrapping!
.