Welcome to the April 2018 Hybrid Challenge!
To complete this challenge you will need to follow the instructions for -- and complete -- one of the two Hybrid How-To" tutorials that will be posted on the
The Digital Press blog
in April 2018. You will use the Hybrid How-To blog post of your choice (either the 4/7 post or the 4/21 post) as inspiration for your project... and then you'll complete the project and make sure to post the image of your completed project -- both here and in the
Challenge Gallery
. Now, when I say "inspiration," that doesn't mean a loose interpretation of the project. In order to get credit for the challenge, you still have to create a hybrid project like the one in the how-to tutorial. For example, you can't convert your project into something digital, like a digital card, tag, postcard, etc. Got it? Can you print items from a kit, like papers, wordart, stickers? Sure. However, the rest of your supplies would be tactile, "real" objects - that's right folks ... I know you have a secret stash somewhere of buttons, flowers, brads, tags ... come on, say it with me, "
Yes, I'm a supply hoarder!
" (says the 100% digital scrapper who still has corner rounders and chipboard alphas!)
To get you started, here's
the first hybrid tutorial for this month
:
Hybrid How-To | Memory Flip Calendars
(April 7)
*****EDITED 4/21 to add our 2nd option for April 2018*****
Hybrid How-To | Creating Interactive Features
(April 21)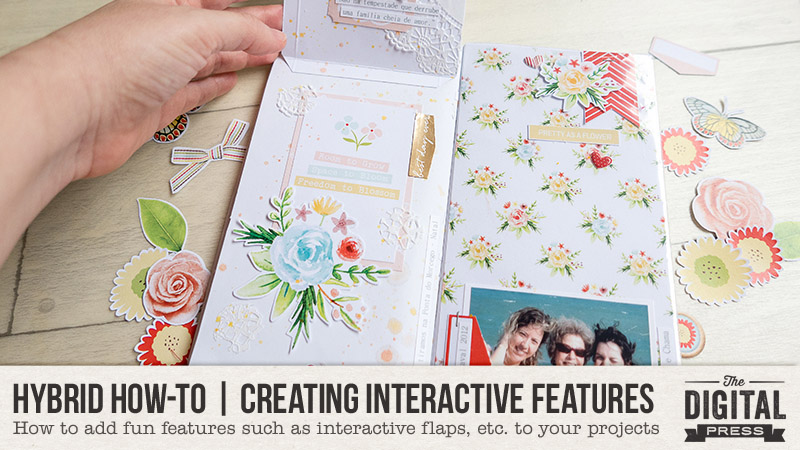 http://www.thedigitalpress.co/hybrid...tive-features/
Here are the rules for this challenge:
Your creation must be a hybrid project that is based on one of the two "Hybrid How-To" blog posts of your choosing from April 2018 (a second hybrid project will be posted on 4/21).
Your creation must be made using 100% TDP products (other than any physical supplies you need), and must be loaded into the gallery no later than 11:59 pm ET on April 30, 2018.
Once you've loaded your project image in the CHALLENGE GALLERY, please leave a comment in this thread and link us back to your project in the gallery.
Once you've posted your project here in this thread ... copy the URL to that post and add it to the APRIL 2018 TRACKING THREAD.
Have fun!
.