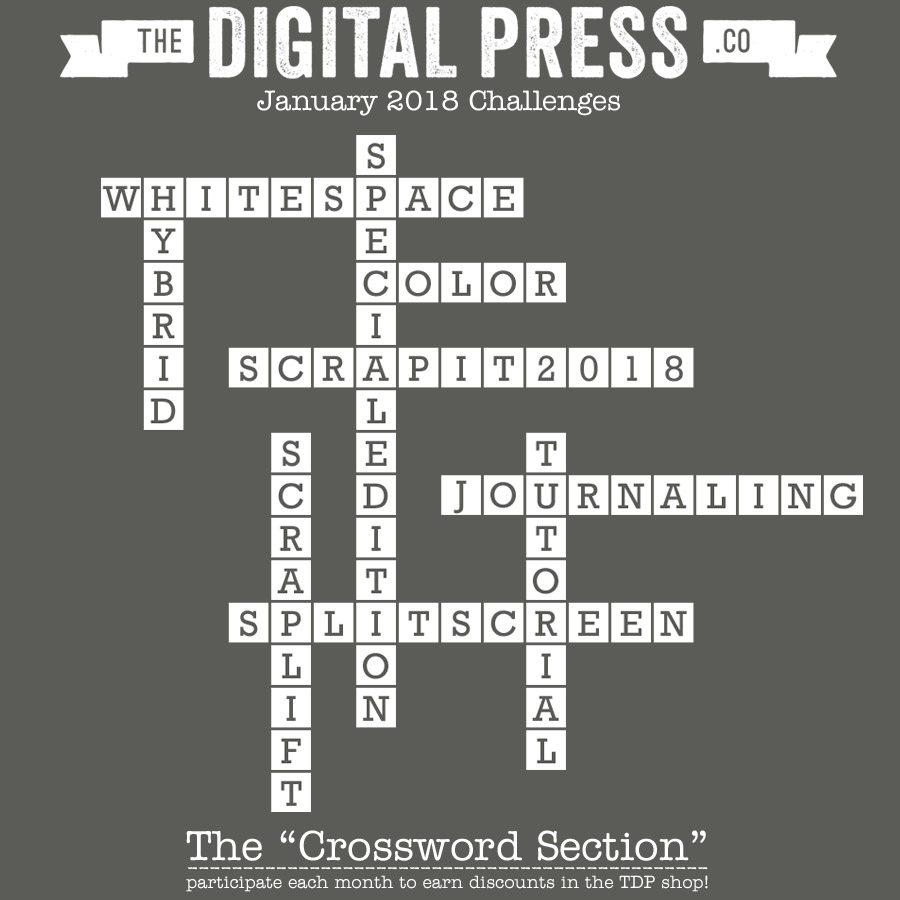 To participate in the JANUARY 2018 CHALLENGES at The Digital Press... you simply need to start your own post (below, within this thread) to track your progress this month.
STEP 1
Highlight and "copy" the list that appears below these instructions.
STEP 2
"Paste" this list into your own post in this monthly tracking thread.
STEP 3
Throughout the month, each time you complete a challenge and post your image/gallery link in the applicable challenge thread... you need to grab the link to your post, and "bring" it here to this thread. For every challenge you complete, you'll link us to your post in that challenge's thread by adding a link to your list, below. [SEE EXAMPLE, BELOW*]
THIS IS THE LIST YOU'LL COPY/PASTE INTO YOUR OWN POST, BELOW...
SCRAP IT | 2018 CHALLENGE --
SPECIAL EDITION CHALLENGE --
HYBRID CHALLENGE --
WHITE SPACE CHALLENGE --
COLOR CHALLENGE --
SCRAPLIFT CHALLENGE --
SPLIT SCREEN CHALLENGE --
JOURNALING CHALLENGE --
TUTORIAL CHALLENGE --
*EXAMPLE

To copy/paste the URL of your individual post within any of the challenge threads... click on the number that appears at the top-right corner of your post, and then "copy" the URL that appears.
Then, come to this tracking thread... open your post (by clicking "edit" at the bottom right corner of your post)... and "paste" the URL you copied into your list, right next to the challenge it relates to.
Easy-peasy! Now you've linked us straight to your post within each challenge thread.
.