Hi there scrappers! Happy April Fool's Day! I promise there will be no tricks from me!
Over on the blog today, I shared a roundup of some of TDP's amazing Tutorial Tuesday posts, written by our creative team members throughout the past year or so. Have you been reading them each week?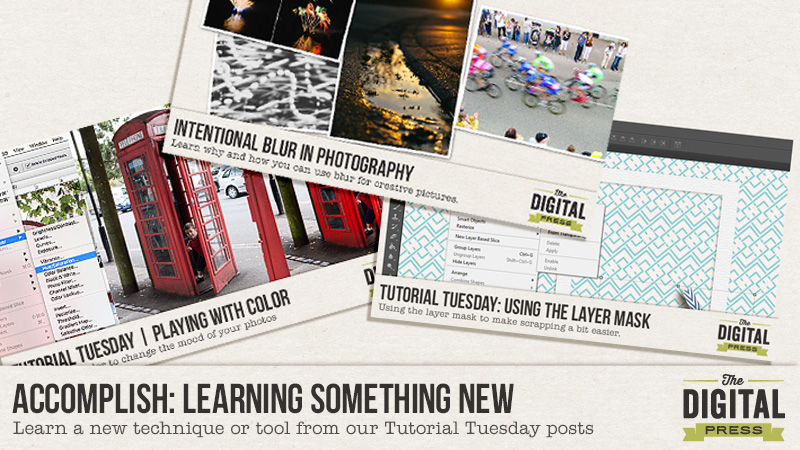 For myself, spring is a time when I like to try new things and branch out a bit. So my challenge for you today is to create a layout or project using a technique from
any Tutorial Tuesday post on the TDP blog.
Your final product can be a traditional layout, a pocket scrapbooking layout, a hybrid project, a card, or anything else that suits your fancy... as long as you incorporate a new-to-you technique from any Tutorial Tuesday post found on the TDP blog. Be sure to link us to the blog post you used with your project. I can't wait to hear about what you learned, and see all your fun projects!
Here are the rules of this challenge:
Your creation must be made using 100% TDP products and must be loaded into the gallery no later than 11:59pm ET on April 30, 2016.
Once you've loaded it into the gallery, leave a comment in this thread and link back to your project in the gallery.
Please also link your comment in this thread to your spot in the Monthly Challenge Tracker Thread. You can find it HERE.
Don't forget to link us to the Tutorial Post you used for your project.
Have fun!