Today on the
BLOG
, I am talking about Documenting Your December.
​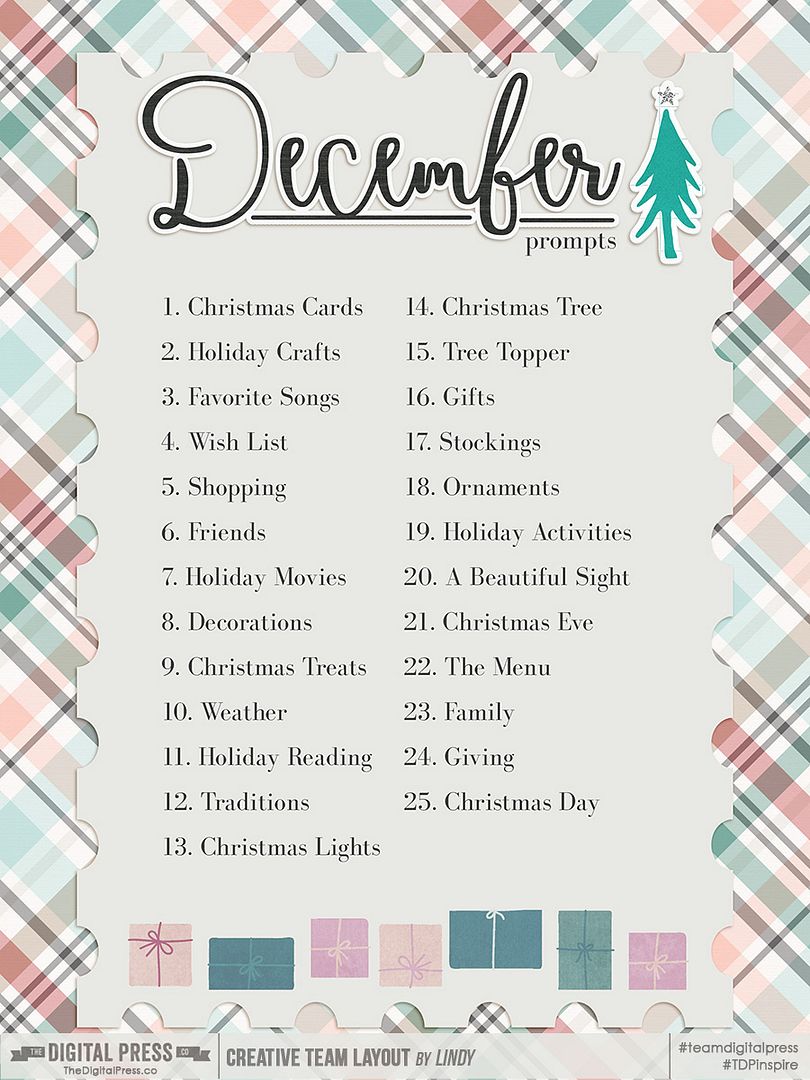 My challenge to you is to create a page to get your December Album started. You are welcome to use my prompt list or create your own(or don't use a list at all)!
The Rules:
Scrap a page for your December Album.
Pages must be created using 100% TDP Products and loaded in the gallery no later than midnight EST on November 30, 2015.
Leave a Comment right here in this thread with your gallery image/link.
Link your Comment in this thread to your spot in the Monthly Challenge Tracker Thread. You can find it here.