Now that Thanksgiving is over (I'm stuffed still!!!) it is officially time to start getting all the holiday things in order! It is TIME to start getting those Christmas (or holiday if you prefer!) Cards made up & sent to the printer so you have time to address & mail those beauties out!
Do you make yours by hand with paper & all the goodies or do you make them digitally? I am doing both again this year! Last year I made ours Digitally- here's what they looked like:
This year I'm using some awesome products to help me design my cards!
I used Little Lamm & Co's:
Believe│6x8 Album Templates
and
Believe│Date Overlay Stamps & Brushes
Here's a preview of my card (I'm just waiting for one stubborn school picture!):
A few of my friends here at TDP gave me their cards to show you too!
This one is by Krista: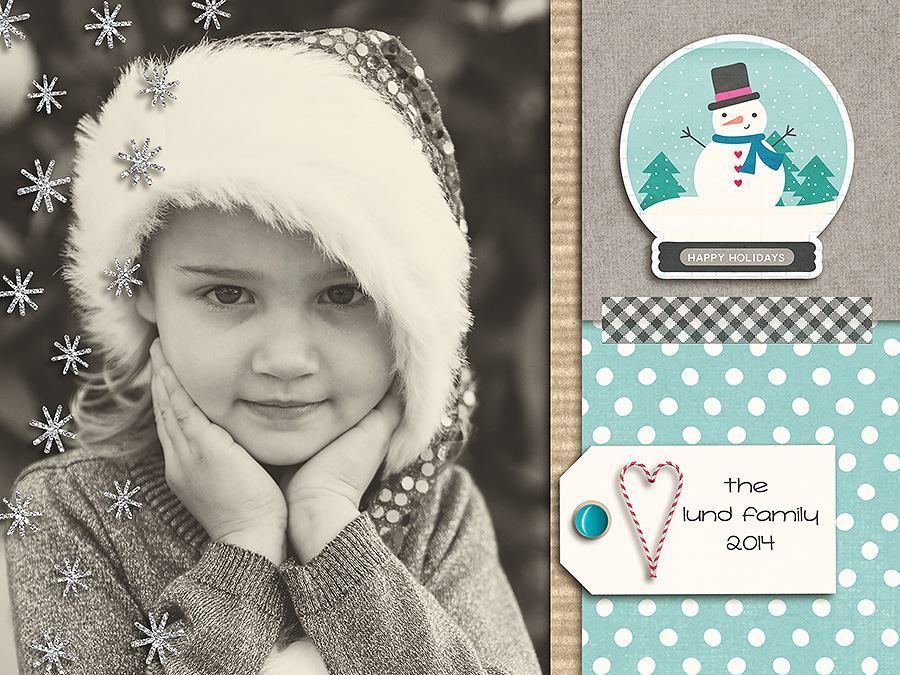 Erin's:
SO- Let's get started on your cards & show me those babies!
Now for the rules:
1. All pages must use 100% TDP products (including freebies)
2. Pages must be uploaded to the Challenge Gallery and linked here in this thread by 11:59pm EST Wednesday, December 2nd, 2015.
3. Have fun!!
A random winner will receive a print voucher for 70 cards from Picaboo!
---
UPDATE:
the winner has been chosen, and you will find information
HERE
in the last post of this thread!
~ Laura