Top Brush Tricks
Hello everyone and welcome to TDP Summer School! This week, Kim B and I will show you some of our favorite tips and tricks for PS. Today, we will focus on brushes. I will show you how to load them, use them in different ways, and other cool tricks. While there are a million and one ways to do the same thing in PS, we hope that these useful tidbits will be added to your arsenal!
I remember when I first got started, that PS seemed insurmountable, and feeling pretty overwhelmed by it all. I started out with Elements, and quickly moved on to CS2, then CS5, CS6 and now I'm happily ensconced in CC. While I'll never pretend to be a master of PS, I do have a few tricks up my sleeve that I hope you'll find as useful as I do.
If you've seen Kim's post, she talks about loading styles into PS. The steps for loading brushes are exactly the same, so I will skip that part and get right to the cool tricks.
Using your brushes
I'm going to show you a couple of ways to use brushes that I just love. The first one is as a mask, which is pretty straightforward but wait! You can use that mask for almost anything! The first and most common use is to stamp it on your page and clip a photo to it. Here's how I used the mask here:
Kim-B-Make-it-Count-1-copy
by
Cynthia
, on Flickr
Don't be afraid to duplicate your brush layer, or to erase parts that you don't want to get the effect you want. You can also layer brushes to get your own unique look, or use blending modes like multiply to get the effect you desire.
Another way to use a mask, is to clip a paper to it, or even use as is in a contrasting/lighter color to highlight your photo or journaling. I used the same mask here:
Kim-B-Make-it-Count-2-copy
by
Cynthia
, on Flickr
My other favorite brush trick is creating scatters. You can use the basic circle brush to do this (adjusting the shape dynamics and jitter - see below) , or another fun way is to grab an element from the kit you're using and turn it into a brush.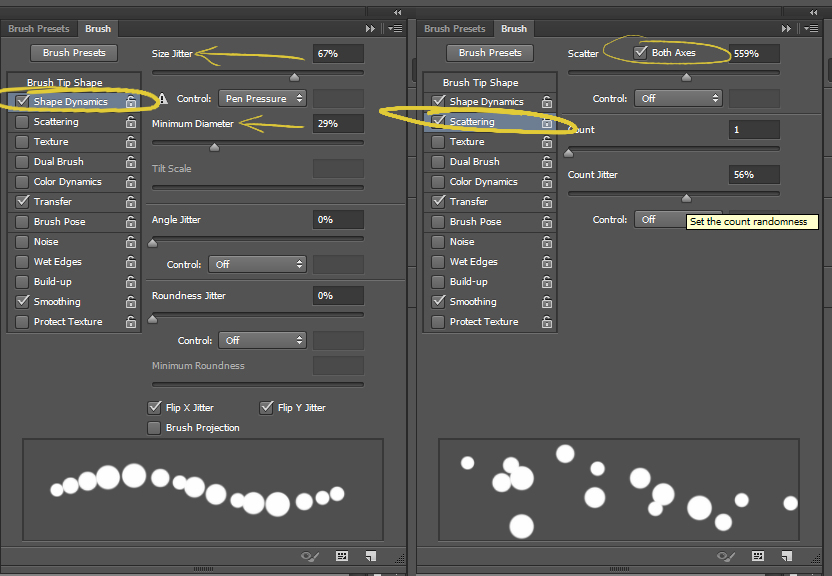 Play with the percentages on the shape dynamics and scattering until you get a scatter you like. No two brush strokes will be the same, so if once you start adding your scatters you don't like them, undo and paint again until you get one you like. I used these simple scatters here and I clipped a paper to them:
Kim-B-Make-it-Count-3-copy
by
Cynthia
, on Flickr
Now, to turn an element into a brush, first open up a new document in PS with the following characteristics: 2500x2500 pixels with a 300 PPI resolution, transparent background and grayscale. This will ensure that you have the largest brush you can make,in order to use this brush in later projects if you wish. Add the element you wish to turn into a brush and add contrast to your liking. I'm using a flower from Kim B's and Anita's Make it Count Collab. The idea of using a black and white image, is that you'll have a better understanding of what your final brush will look like. As you can see, I added a levels layer to add more blacks and definition.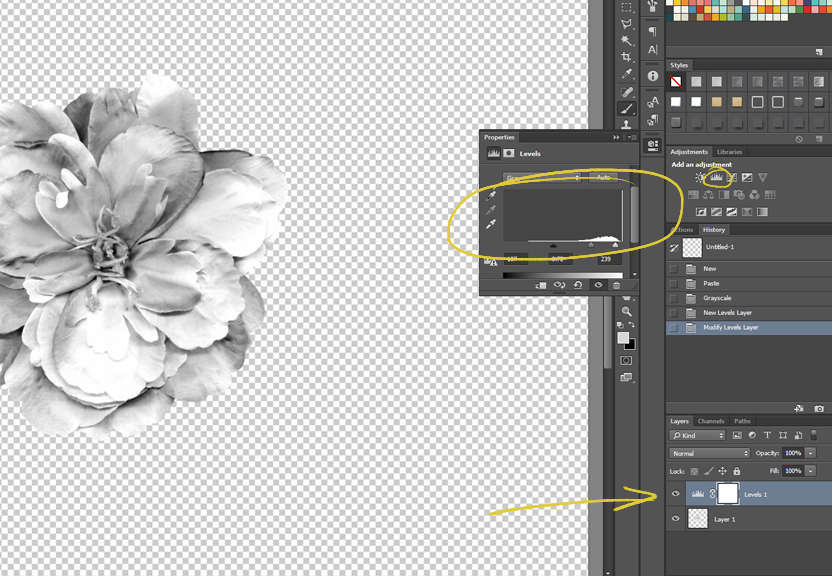 Once you do that, make sure to have your layer selected and either Control-click or go to Select-Select all. Once you see the marching ants around your element, go to Edit & define Brush Preset. Name your brush and you're done!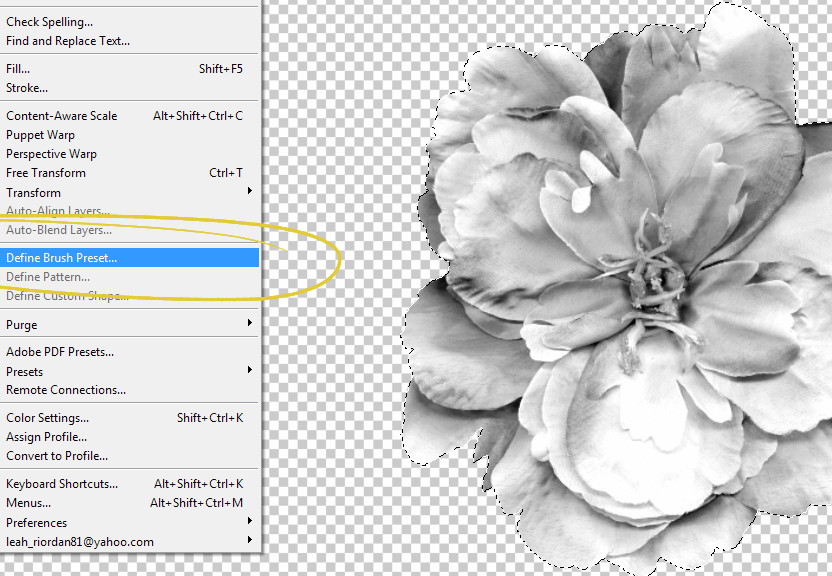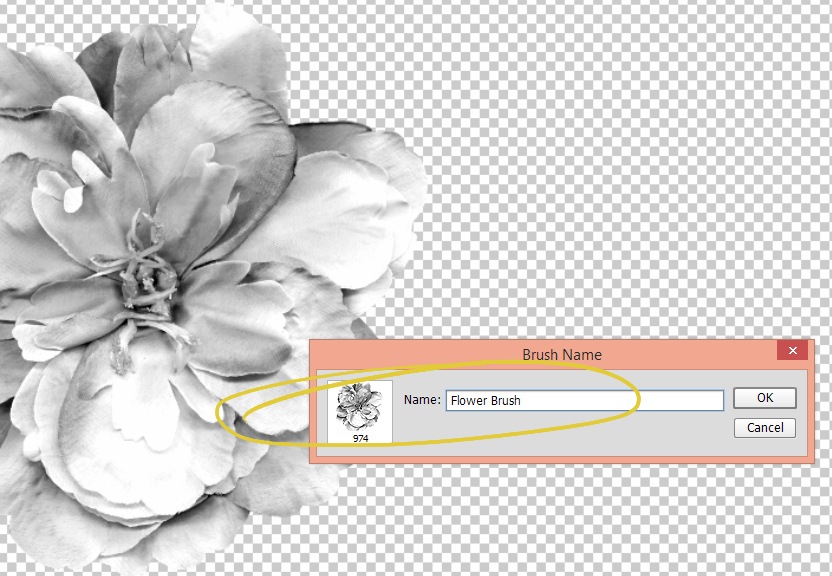 Now that you have a fun new brush to play with, you can use it with the scatter method I explained above, or just use as is. Below, I scattered the flowers and added a subtle color to complement my page:
Kim-B-Make-it-Count-4-copy
by
Cynthia
, on Flickr
Very cool, right?
HOMEWORK:
Your assignment for today is to use any
TWO (or more) Brush Techniques
on your layout/creation (as in my examples above) and let us know which ones you used, but most of all, have fun playing and creating your new brushes!
Special Offers: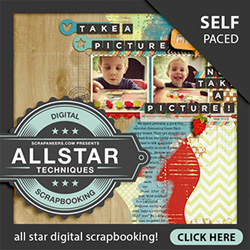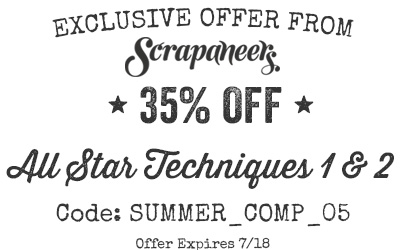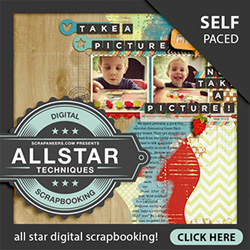 Quick Links:
Styles & Actions Category || Brushes & Stamps Category