The Lesson Plan
Objective: Use a Journaling Card by a Digital Press designer to create a hybrid greeting card.
Activities:
Design - Using Photoshop (or editing program of your choice) and your digital supplies, plan and design a card base. This can be as simple or as elaborate as you would like.
Print - A hybrid project combines digital and physical supplies, so you MUST print your project out!
Decorate - Junk it up and make if unique and tactile (fun to touch!).
Materials:
At least one Journaling Card by a TDP designer. DO NOT enlarge it, but do feel free to shrink it down or cut it out and put it on a larger card base.
Quality matte photo paper or cardstock.
Physical scrapbooking supplies as needed: ribbons, buttons, washi, flowers, strings, etc.
Optional: Silhouette or other digital cutting machine.
Homework:


Create and share your finished project in our Hybrid Gallery here at The Digital Press! Leave praise for your fellow classmates!
---
Hello students and welcome to Part 1 of our Physical Education Summer School class!
I'm TDP Designer
Kelleigh Ratzlaff
, and I'm a big fan of hybrid papercrafting and scrapbooking. I've been playing with digital supplies in physical form for years! I discovered digital scrapbooking about 8 years ago, and before that I scrapped with traditional supplies. I love playing with paper and touching my ribbons, buttons and washi! Although I scrap almost exclusively digitally, I still get my fingers sticky quite often with my traditional supplies and
cutting files that I sell here at TDP
!
I'd like to challenge you to see your scrapbooking supplies a little differently. This week, you will create a greeting card using a Journaling Card!
I'll show you what I did, just to get your thinkers thinking, and I'll share some tips along the way.
---
Step 1: Choose some Journaling Cards and set up your canvas.
I chose this journaling card from my
Celebrate Summer collection
. I created a new document that was the same height and twice the width of the journaling card (4" x 6").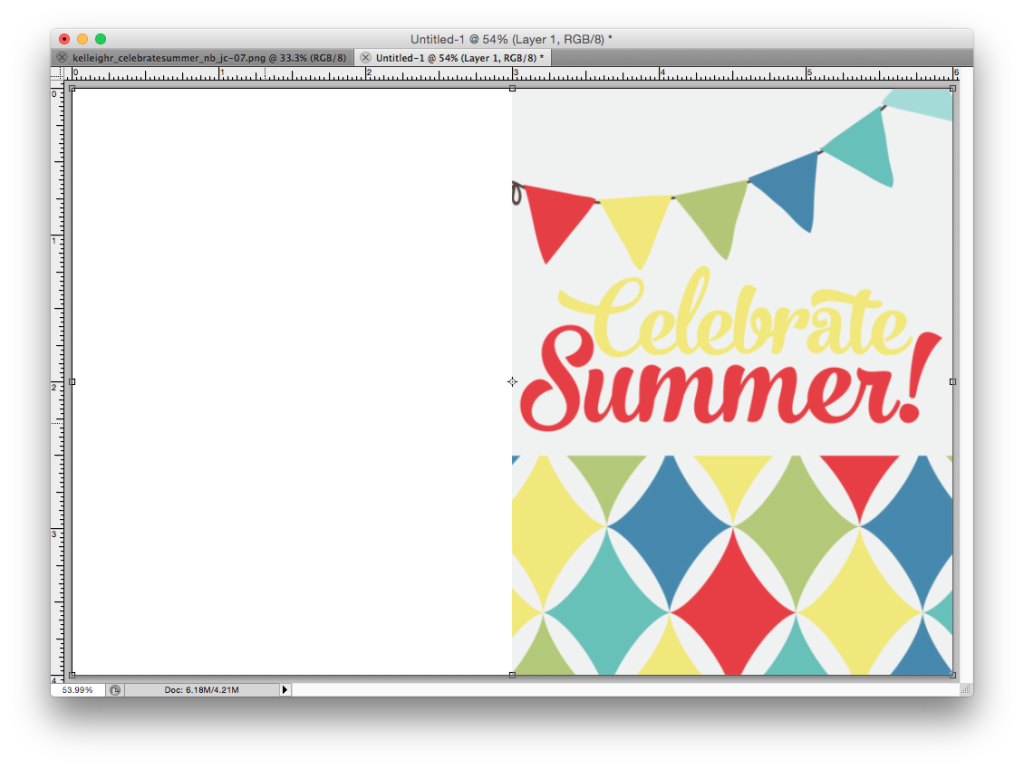 This second journaling card is from my
Together collection
. The top was originally left blank, so I sampled a color from the teal house and added a sweet Welcome to the Neighborhood sentiment. I also changed the background (canvas) color to match the card (instead of leaving it white).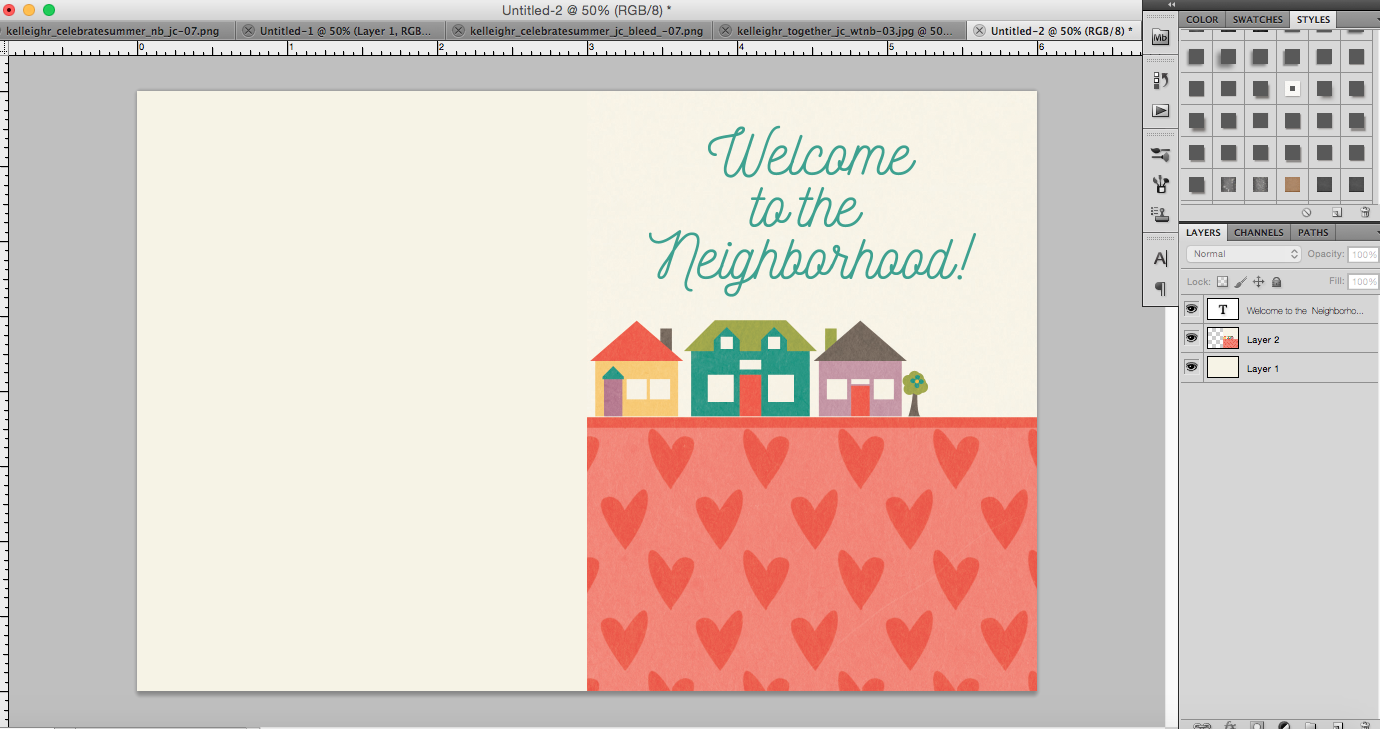 Step 2: Prepare your project for printing.
Since both of my cards are 4 x 6, I flattened each project and then dragged and dropped them onto a standard 8.5'x11' canvas for printing on my personal printer. I left a little margin around the edges, just in case my printer decided to mess with the size (usually it likes to make it a bit bigger). I also duplicated the little purple house so I could cut it out a bit later.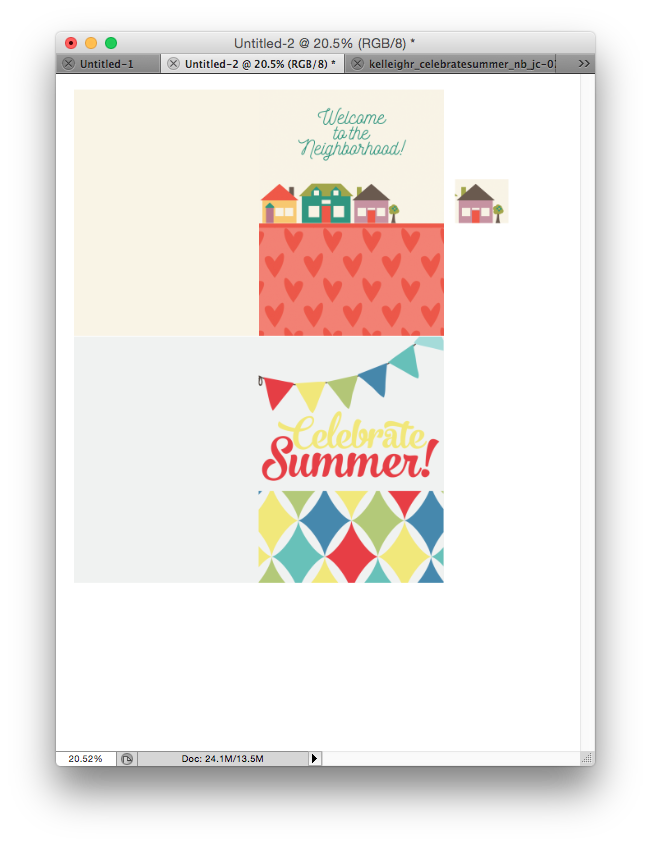 Step 3: Print that project!
This is probably the most stressful part of creating a hybrid project, however JUST DO IT! You'll feel better when it is all over.
A note about paper: My favorite paper for printing out digital papers and elements is matte photo paper. I love Epson Premium Presentation Paper Matte Double-Sided and anything by Red River. I have also been known to pick up a pack of opened off-brand matte photo paper that I found at Goodwill (shown below). When you look for your paper, it should be actual photo paper and not cardstock, but it should be thicker than printer paper. For more information about choosing the right paper for your hybrid project, I recommend checking out
From Pixels to Paper: Hybrid Basics with Nicole Seitler
at Scrapaneers. (35% off Coupon below!)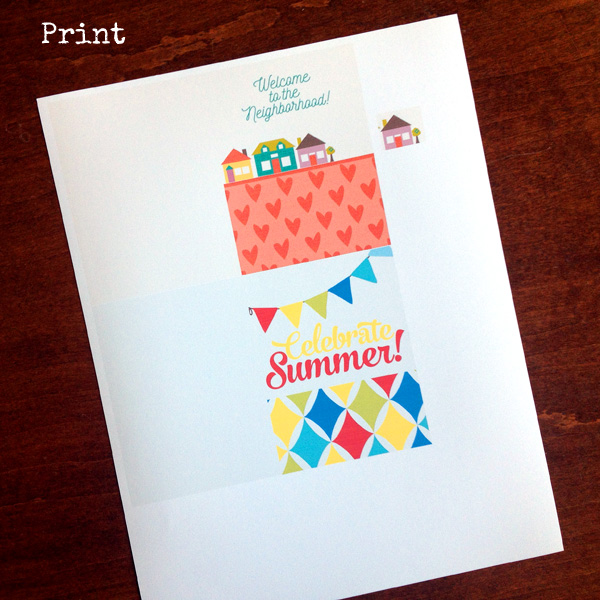 Step 4: Trim and Score.
Use your paper trimmer (or scissors!) to cut out those cards, making sure to remember that you want to keep the back of the card attached! Just score along the edge of the pattern so you can fold your card closed.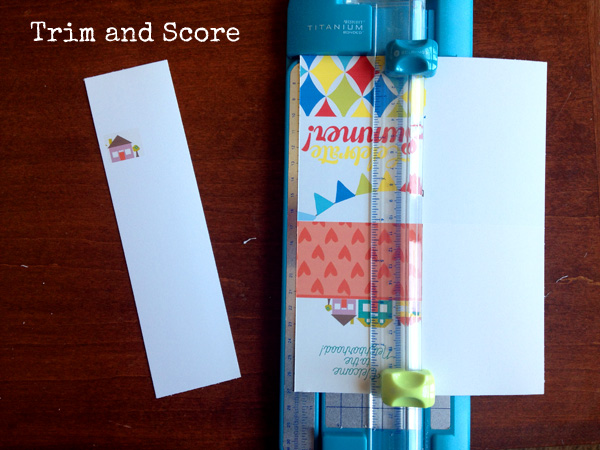 Step 5: Add details with your traditional supplies.
I hauled out my ink and sponge to swipe the edges of my cards to give them a fun, colorful touch (and to mask my bad cutting job due to a dull blade).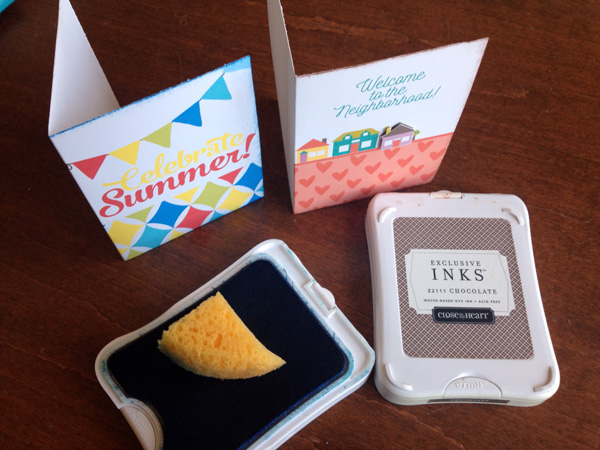 I also cut out the little purple house with my tiny snipping scissors and popped it up on foam pop dots!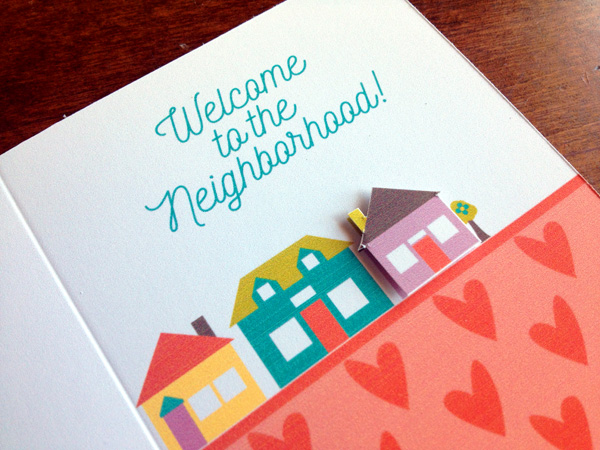 To add some dimension to the Celebrate Summer card, I used my craft knife to slice along the bottom edge of the banner and popped it out!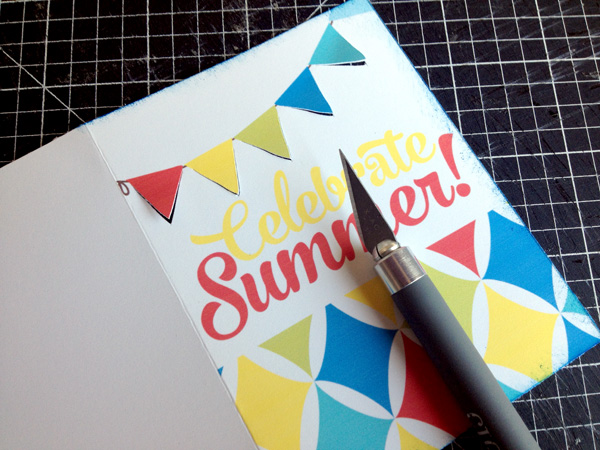 To finish the cards off, I added some string to the edge of my Welcome to the Neighborhood card and admired my work!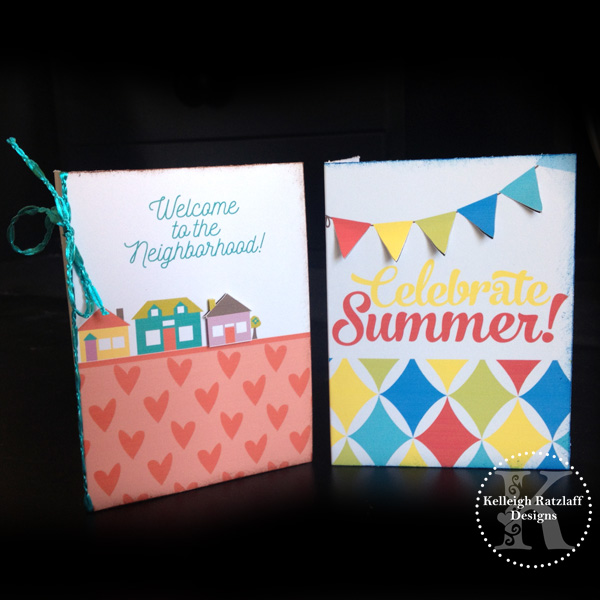 Are you a more advanced hybrid artist? Use your Silhouette to cut out digital elements from your favorite kits! Brenda shows you how in this awesome video tutorial:





Now, it's your turn! Use a journaling card from The Digital Press to create a simple greeting card. Don't forget to print your project out, take some pictures and upload them to the gallery here at TDP!
Special Offers
Here are the amazing offers we have for you this week! <3