Mark your calendars! On
Friday, July 19th at 10:00pm ET (7:00pm PT)
, we'll be hosting our next Summer Camp Bonfire Gathering -- a
TRIVIA CHALLENGE & CHAT
!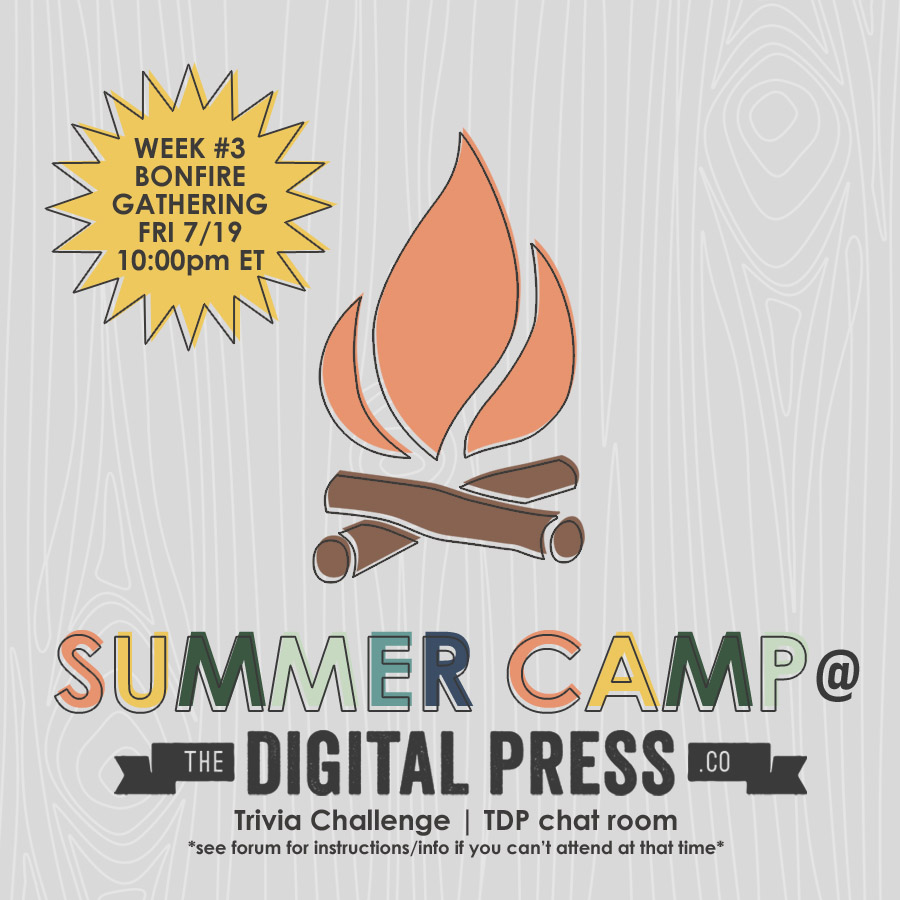 That's right... it's going to be
Trivia Challenge
game day this time! Come to the chat room at TDP on Friday and we'll have a fun trivia game planned, in conjunction with a chat that should keep everyone entertained!
We'll get the party started in the chat room at 10:00pm ET (7:00pm PT), and we'll all be really looking forward to chatting with everyone and playing a fun trivia game!
As always, we've tried to schedule this week's event at yet another "new" time in order to (hopefully!) ensure that everyone out there, all around the globe, is able to eventually join in for one of these Summer Camp 2019 events... but... no worries if you can't make it to the actual chat, itself, however. We will plan on listing the Trivia Challenge game info in the forum, too, and you'll have
until the end of CAMP WEEK #3
(Sunday 7/21 at 11:59pm ET) to complete the game. Woohoo!
Sooooo... who's gonna be there on Friday night?
.