Mark your calendars! On
Thursday, July 11th at 1:00pm ET (10:00am PT)
, we'll be hosting a chat with a theme --
SCRAPPING HACKS
!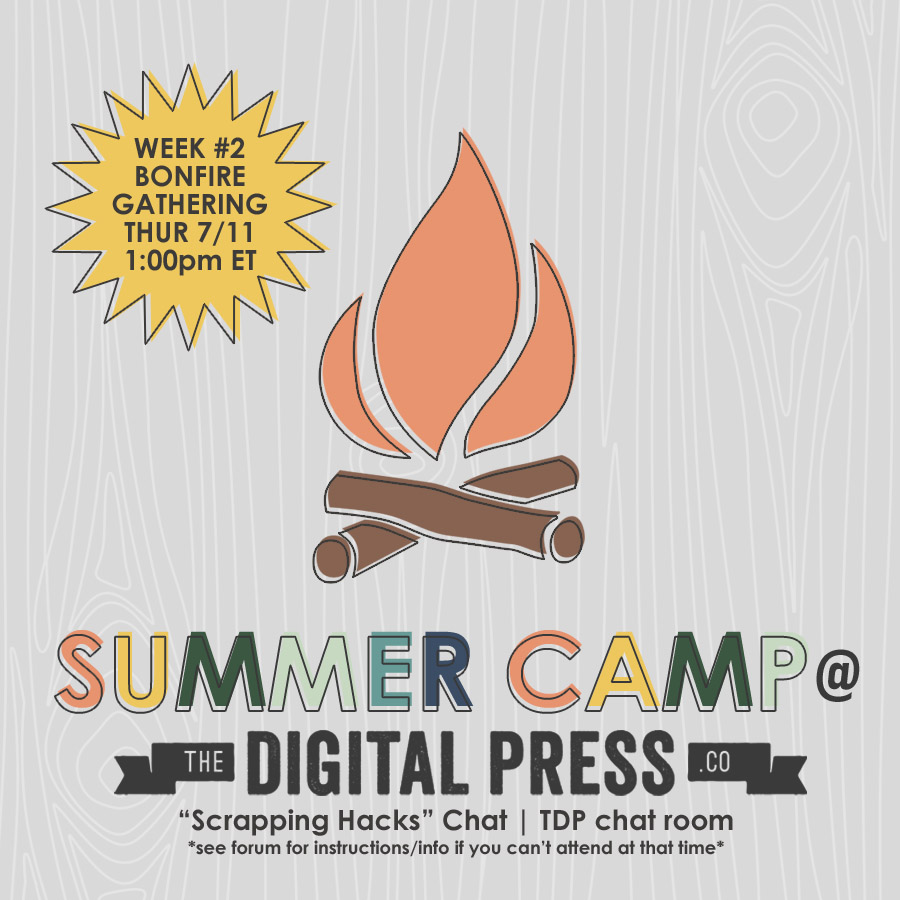 That's right... it's
SCRAPPING HACK
day! Come to the chat room at TDP on Thursday and share your favorite digiscrap tips/tricks/etc.
(any little simple thing that you've found makes the scrapping process faster, easier, or more fun!)...
and all you'll have to do after the chat, to get credit for this week's event, is create a project that uses at least one of the
SCRAPPING HACKS
you learn at the event!
We'll get the party started in the chat room at 1:00pm ET (10:00am PT), and we'll all be really looking forward to chatting with everyone and learning some awesome tips/tricks!
We've scheduled this one to make it more possible for our European-based friends to join in... but... no worries if you can't make it to the actual chat, itself, however. We will plan on listing some of the tips/tricks in the forum afterward, and you'll have
until the end of CAMP WEEK #2
(Sunday 7/14 at 11:59pm ET) to complete your layout/project. Woohoo!
Sooooo... who's gonna be there on Thursday afternoon?
.