Hello everyone! We are already entering the 3rd week of this big summer event, and this week it is my turn to be your camp counselor for this week's ORIENTEERING challenge.
"Orienteering" means finding your way around with a map -- and this fun layered template that I've made for you IS your map for this week!
Here's a look...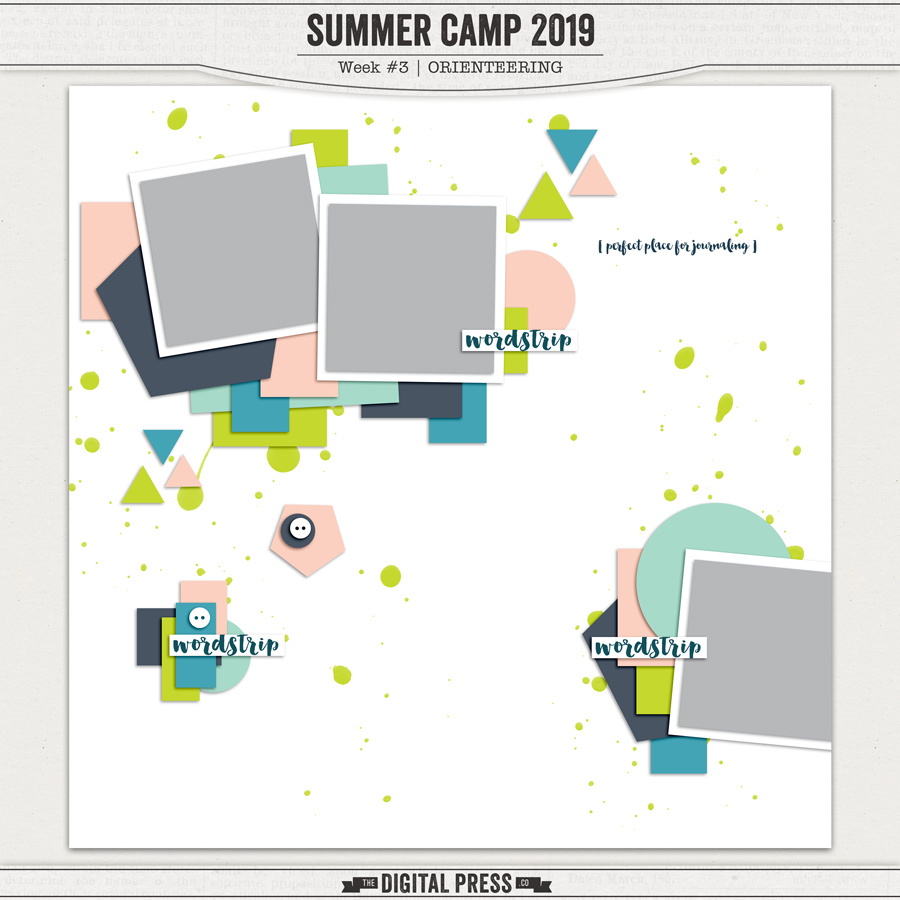 DOWNLOAD HERE
(link will be valid during WEEK #3 only -- through 11:59pm ET on Sun 7/21/19)
To make this template a bit more fun, we won't just scrap it like it is... we will do more. Below, you will find some instructions that you'll have to follow:
Rotate / flip your template in any direction you like.
Make a themed layout. Anything goes as long as it is "SUMMER" related.
Journal at least two sentences on your layout.
Use at least 3 "SUMMER"-themed elements on your layout.
Here's an example page created by TDP creative team member Kat. She rotated the template counter-clockwise, and then moved elements from the right-hand side of the page over to the left, leaving herself a large space for title work. Her summer elements are the "Summer" word art, a cork sun, and more wordart (the hand-drawn lettering) that talks about summer memories and sun tans...
And here's another example by TDP creative team member Maribel...

[ layout with Monthly Chronicles Frivolous by Monthly Chronicles ]
CHALLENGE RULES:
---Create a layout using 100% TDP products & the layered template found above, as well as the specific instructions listed above (see bullet-point list).
---Load your final layout/project into the
challenge gallery
here at TDP by 11:59pm PT on Sunday 7/21.
---Start a post for yourself in this thread, below, and link up your image from the gallery so we can see it!
---Copy the link from your post in this thread (using the link you get by clicking the little number at the top right corner of your post)... and then copy/paste that link into your own list in the main
SUMMER CAMP 2019 TRACKING THREAD
.
---Have fun!
I hope you enjoy this challenge and play along with me!
.