Mark your calendars! On
Saturday, July 6th at 7:00pm ET (4:00pm PT)
, the oh-so-fabulous Nini Lee (of
ninigoesdigi
) and creative team member Jennifer will host the
BONFIRE GATHERING for WEEK #1
of our TDP Summer Camp!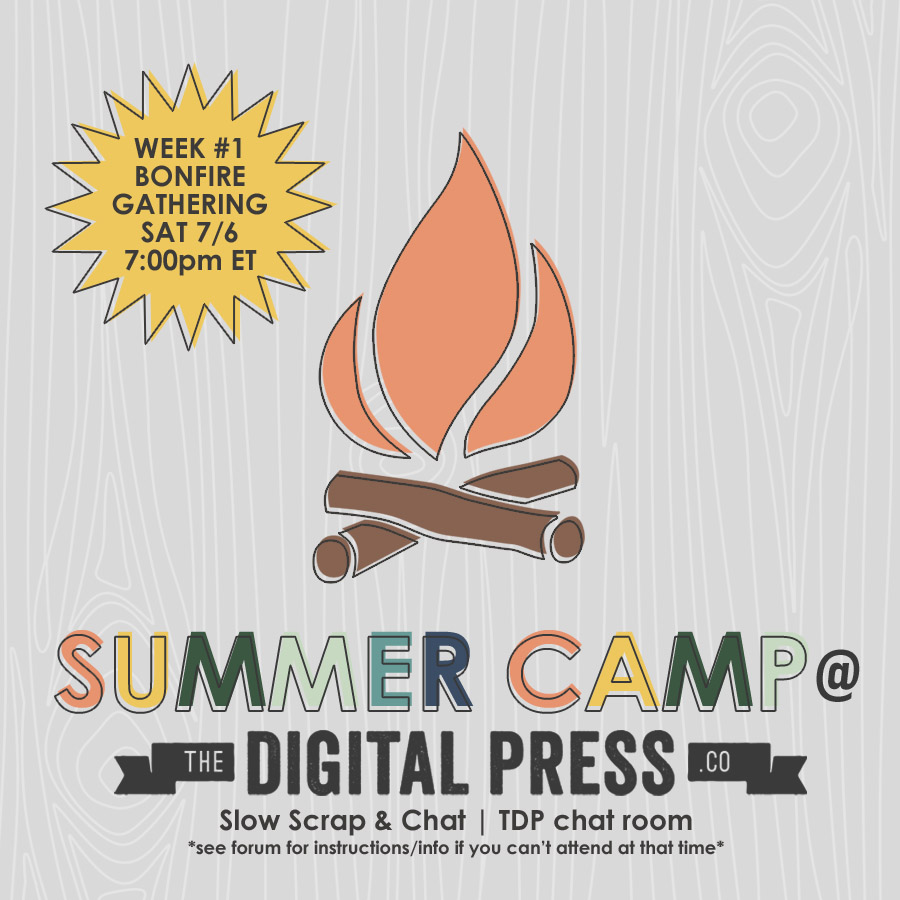 They will be hosting a super-fun
SLOW SCRAP
for you at that time. We'll get the party started in the chat room at 7:00pm ET (4:00pm PT), and we'll all be really looking forward to chatting with everyone!
No worries if you can't make it to the actual chat, itself, however... as it's a slow scrap you will have just a tad over
24 hours
to complete your layout/project, following the instructions that will also get posted here in the forum! Woohoo!
Sooooo... who's gonna be there?
.