Hi everyone, and welcome to Week #1 of ARTS & CRAFTS at TDP's SUMMER CAMP 2019! I'm your camp counselor this week for this fun challenge!
This is the place where we get to play with awesome new techniques and practice them out on our own projects! But first a little camp humor... did you know that you can't
run
through a campground? You can only
ran
. Because it's "past tents"!
Now that the bad jokes are out of the way...on to Arts and Crafts!
If you've ever spent time reading through the TDP blog, you know it's FULL of amazing ideas. This week I selected two previous Tutorial Tuesday posts and tried them out on my very own layout.
Your Arts and Crafts challenge this week... is to select at least ONE of these two tutorials and use it on your own page!
The two tutorials I've selected for us to choose from this week are shown here...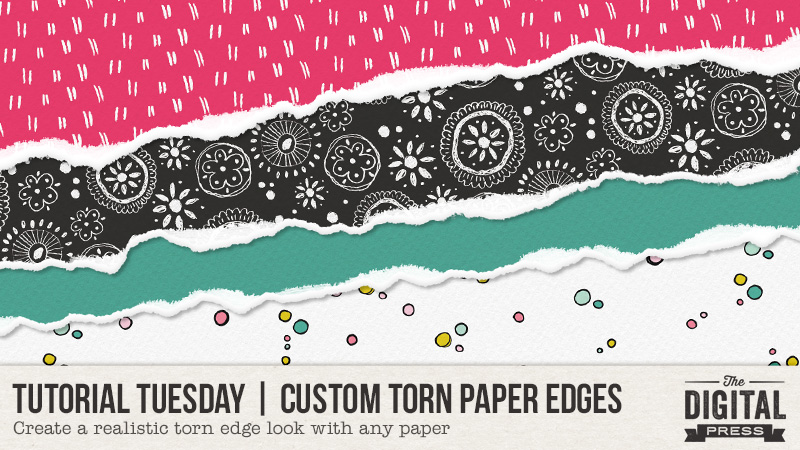 Torn Paper EdgesTutorial
I started out as a paper scrapbooker and I tend to create pages that are realistic and emulate paper scrapbooking. So having a torn paper technique in my crafter's toolbox is something that will really allow me to add additional realistic detail to my layouts!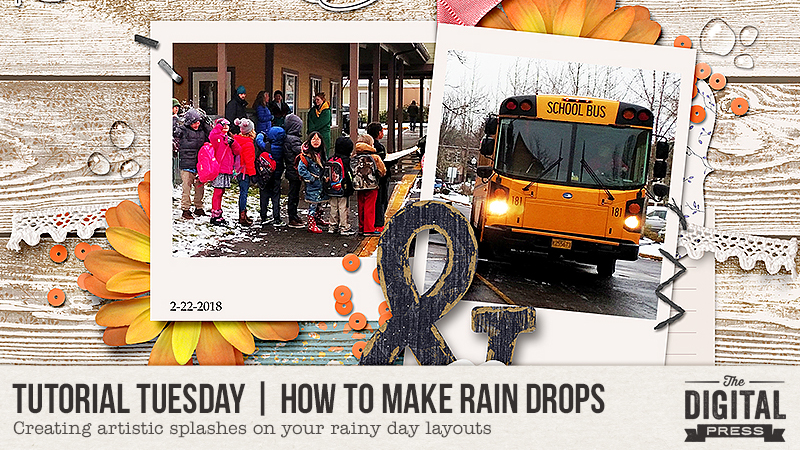 Raindrop Tutori
al
Because I usually do realistic paper layouts, I thought it would be fun to challenge myself a bit and learn a new technique that is only available to us in the digital world. My family spend lots of time at the beach and in the pool, and this clever raindrop tutorial immediately jumped out at me.
To show you a few examples of what these tutorials can yield... fellow creative team member Chloe and I both played with these techniques to show you a few ideas. This was the first time I tried either technique, actually, and I am so thrilled with the results! Here's a look at my page...
And here's Chloe's layout featuring her beautiful new baby boy! I love how well she showcases the torn edges technique (it was her first time using this tutorial, also, and she said she loves the effect)...
Here are the rules for this week's "Arts & Crafts" challenge:
Your creation must be a new page or hybrid project that uses at least one of the 2 tutorials from this post.
You must use 100% TDP products, and your layout or project must be loaded into the gallery no later than 11:59pm PT on Sunday 7/7, 2019.
Once you've loaded your page or project image in the CHALLENGE GALLERY, please leave a comment in this thread and link us back to your page or project in the gallery.
Once you've posted your page or project here in this thread, copy the URL of your post from this thread and add it to the Summer Camp 2019 Tracking Thread.
Most of all ... have fun!
.