Welcome to
WEEK #4
of
SUMMER CAMP 2018
here at TDP! Can you believe it's almost over? It seems like we just started having fun... and now it's coming to a close.
But don't be sad yet! This coming week, I will be hosting another Slow Scrap along with TDP designer
Amie
from
Little Lamm Paper Co
! Amie has made a gorgeous layout... and I'll give you some step-by-step instructions so you can make one, too.
Mark your calendars for
Thursday, July 26th at 3:00 pm ET (1200 noon PT)
and join us for some chatting, scrapping, games, and fun!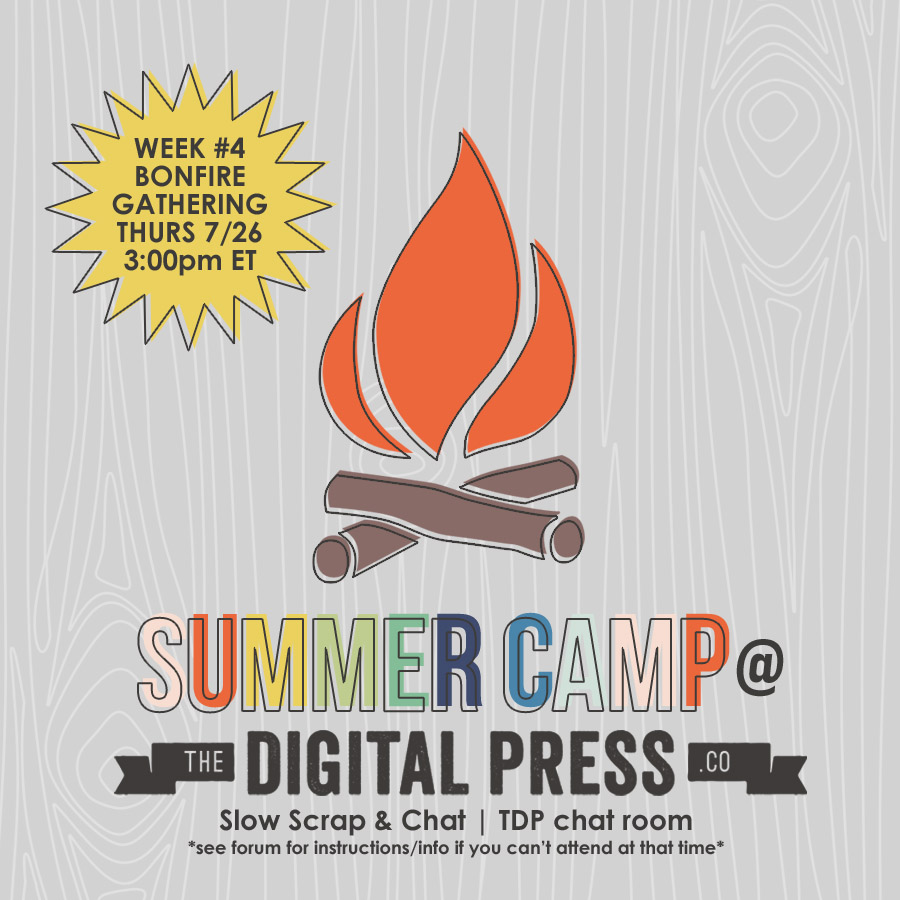 Don't worry if you can't join us during this exact time, however. I'll be posting the instructions here in this forum, also... and because this is a sloooow scrap, you will have 24 hours to turn your layout in! Your layout won't be due until Friday, July 27th at 3pm ET / 12 noon PT. That gives you plenty of time to play along, no matter what your schedule is on Thursday during the actual event/chat!
We can't wait to play with y'all on
Thursday 7/26!