For the WEEK #3 BONFIRE GATHERING... we will be hosting a fun scavenger hunt with a twist for you! We'll get started in the chat room at 9:00pm ET on Friday, July 20th!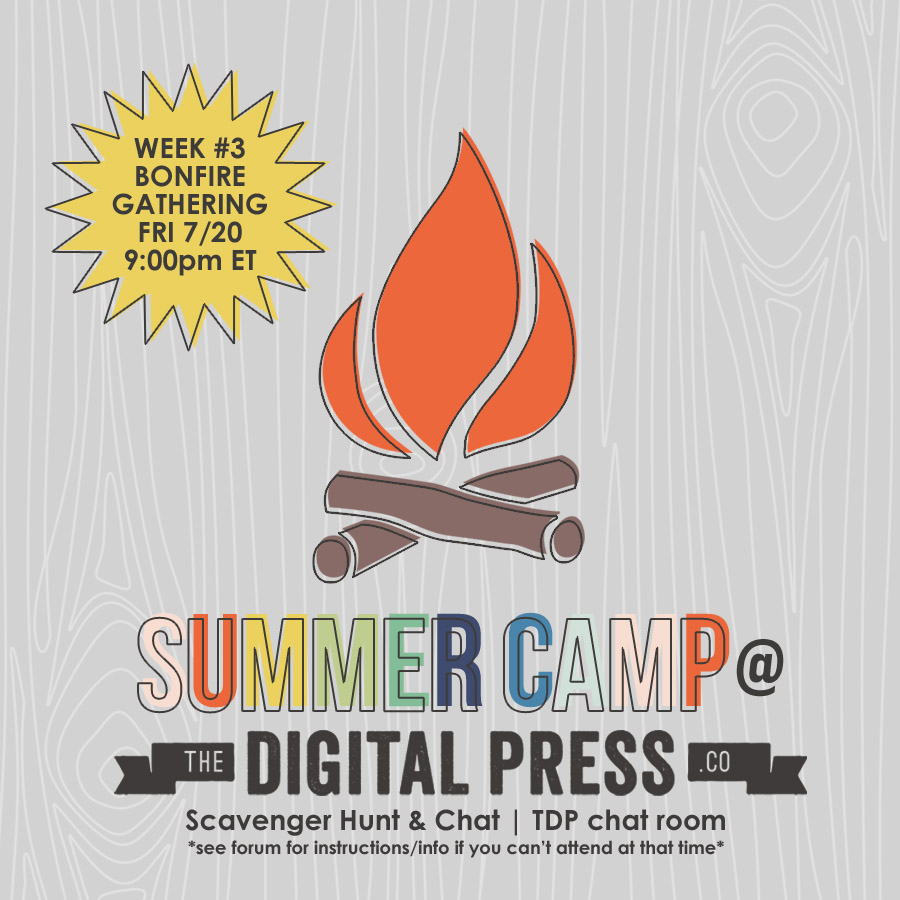 **NOTE** There's no problem if you can't make it to the actual chat, but you'll definitely want to check into the forum ASAP afterward, if you still want to participate... as you will have just 24 hours to participate in the hunt!

I can't wait to chat with ya'll!