Mark your calendars! On
Tuesday, July 10th at 12:00noon ET (9:00am PT)
, the oh-so-fabulous
dawnfarias
of Dawn by Design and yours truly will host the
BONFIRE GATHERING for WEEK #2
of our TDP Summer Camp!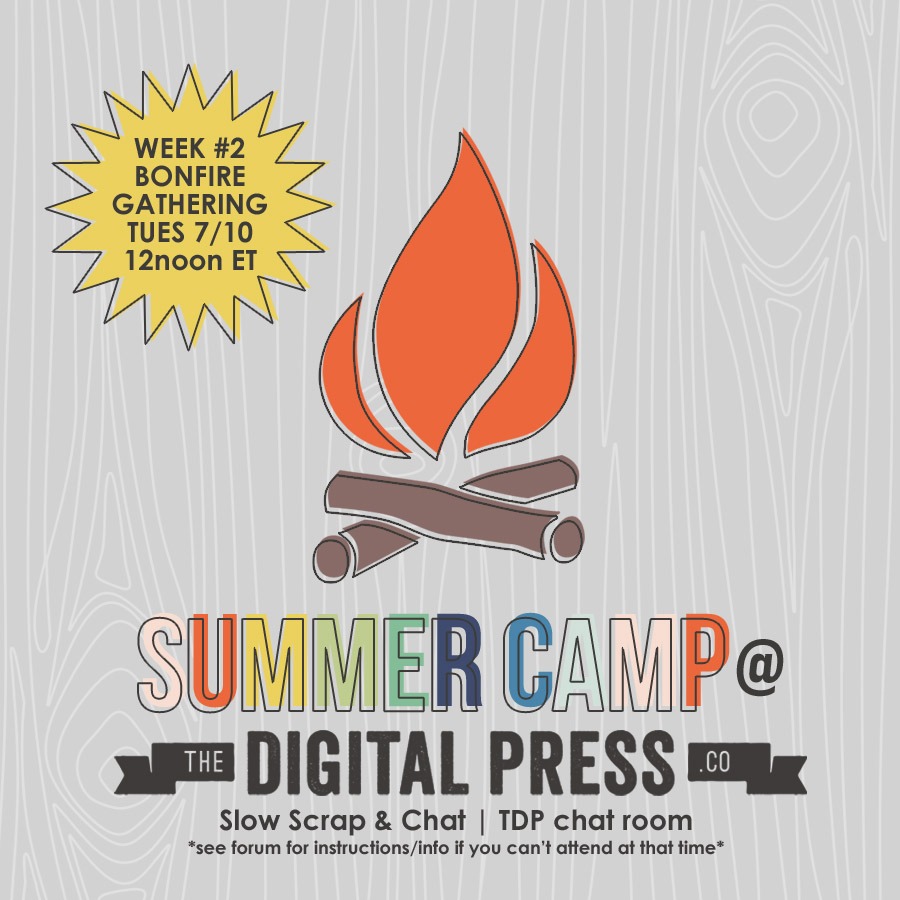 We will be hosting a super awesome
slow scrap
for you. We'll get the party started in the chat room at 12:00noon ET, and I'm really looking forward to chatting with you all. And us European girls can join too... as it's gonna be 6:00pm for me in France, for example!
No worries if you can't make it to the actual chat, itself, however... as it's a slow scrap you will have
24 hours
to complete your layour.project following the instructions that will also get posted in this thread! Woohoo!
Sooooo... who's gonna be there?