The BONFIRE GATHERING for WEEK #1 of TDP's Summer Camp will be a
Scrap It & Chat
-- and it will be held on
Thursday 7/5 at 10:00pm ET (7:00pm PT)
. It will be hosted by TDP Designer
Laura Passage
and TDP Creative Team Member
Hillary
.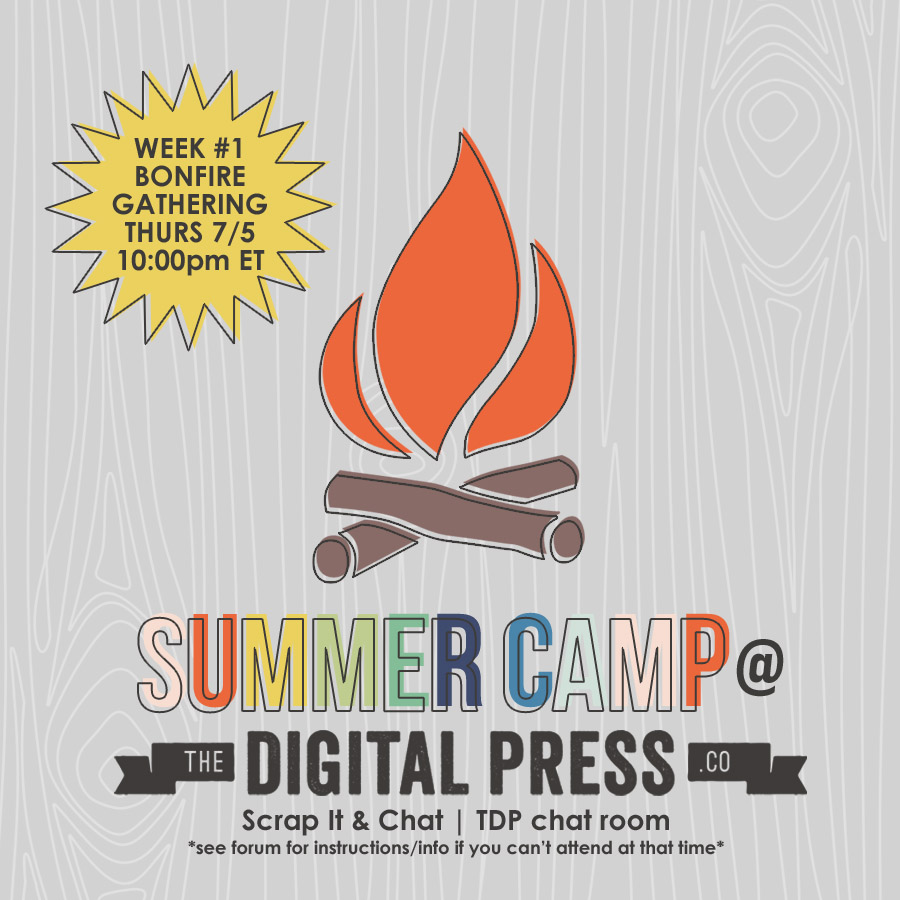 If you live elsewhere in the world and need help converting from ET (New York City's time zone here in the USA) to the location where you live... give this handy
TIME ZONE CONVERTER
a look!
For those who are located in a place where it will be the middle of the night during this first event...
It will be a Scrap It & Chat event. Participants will be able to grab the Scrap It | 2018 June Template for this event -- and will have 24 hours after the chat to complete their project. People who simply want to participate in Scrap It | 2018 for this month, but don't want to use this as a SUMMER CAMP activity... may do that, as well.
Our next Bonfire Gathering event (WEEK #2) will take place during the mid-afternoon hours (based on ET)... in order to vary the event times and make it possible for more people around the world to attend.
.