Hi, y'all!
This is
Dawn from Dawn by Design
and I will be your camp counselor for this week's orienteering challenge.
Orienteering means finding your way around with a map -- and this fun layered template I'm providing for you this week IS your map -- and is based on this page from my own gallery which is based on
the Golden Ratio
.


Here's a look at the template I've created...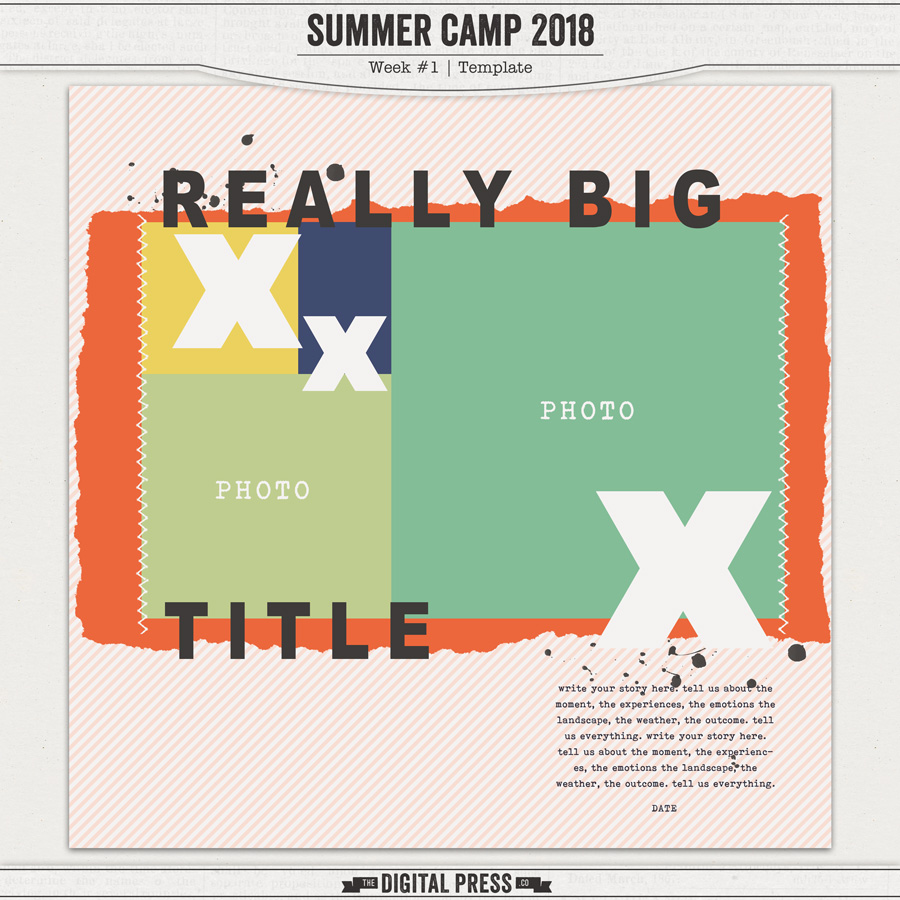 DOWNLOAD HAS EXPIRED
(link was valid during WEEK #1 only -- through 11:59pm ET on Sat 7/7/18)
Here are a couple of examples from our CT using the template. This first one is by Hillary. She flipped the template for a whole new look, but still kept the big title just as it was for a fun effect on her layout...
(credits - Orienteering Week 1 Template,
Looking Sharp - Kit
,
Looking Sharp - Mini
,
Cork It - Alpha
,
Surprised - Kit
, and
Line by Line
all by
Dawn By Design
)
This second layout is by CTM, Shannon. We love how she used a paper with stitches to separate the photos.
(credits - Orienteering Week 1 Template,
Happy Days
| by Dawn By Design)
We can't wait to see what you all do with the template!
RULES
---Create a layout using the layered template found above (you can modify it, rotate it, flip it, subtract from it, etc... it simply has to be recognizable in the end).
---Load your final layout/project into the
challenge gallery
here at TDP by 11:59pm PT on Saturday 7/7.
---Start a post for yourself in this thread, below, and link up your image from the gallery so we can see it!
---Have fun!
.