Hi everyone... KimB here!
It's my turn to be your camp counselor for this WEEK #4
ORIENTEERING CHALLENGE
. YAY!
Orienteering... meaning "map reading" -- and for the purpose of this challenge, your "map" will be the layered template that you can download below. Here's a look...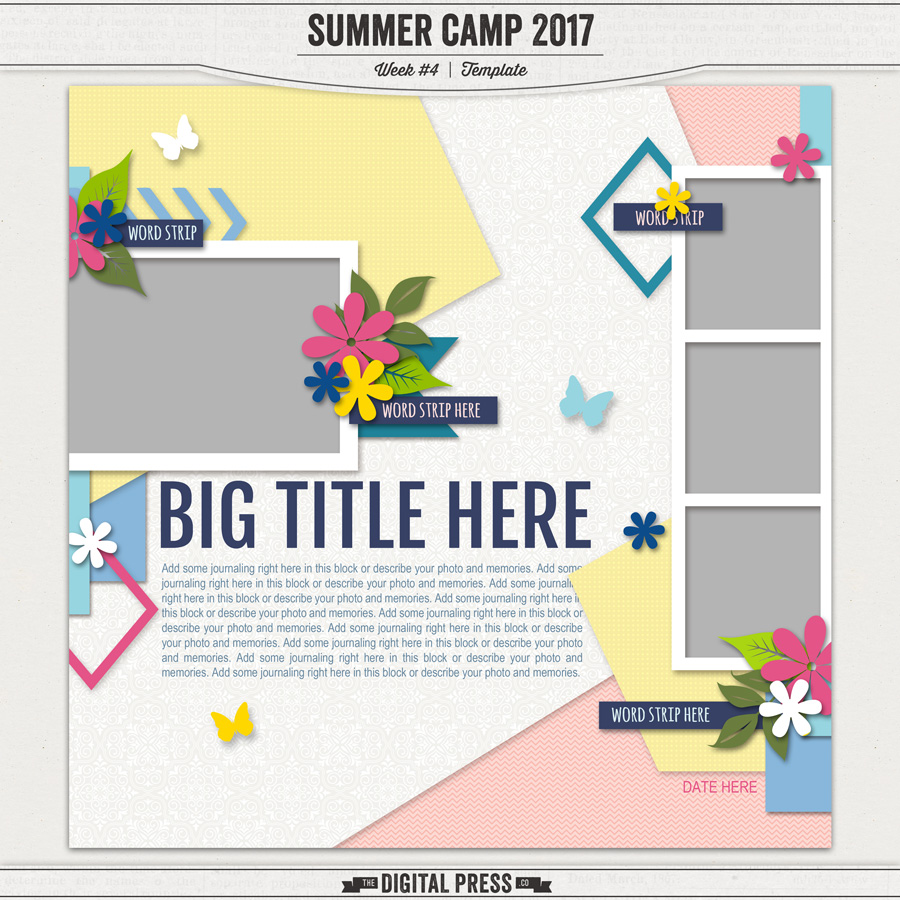 DOWNLOAD IT HERE
RULES OF THIS CHALLENGE:
---Create a layout with a
SUMMER/OUTDOORS
theme... using the layered template found above
(you can modify it, rotate it, flip it, etc... it simply has to be recognizable in the end)
---Load your final layout/project into the
challenge gallery
here at TDP by 11:59pm PT on Saturday 7/29
---Start a post for yourself in this thread, below, and link up your image from the gallery so we can see it!
---Have fun!
Here are a few example pages that were created by TDP creative team members Gaelle and Amy...
(created by Gaelle using Monthly Chronicles - Gallivant)
I hope you have been enjoying
TDP Summer Camp
so far... and that that you have fun with this event, too!
.