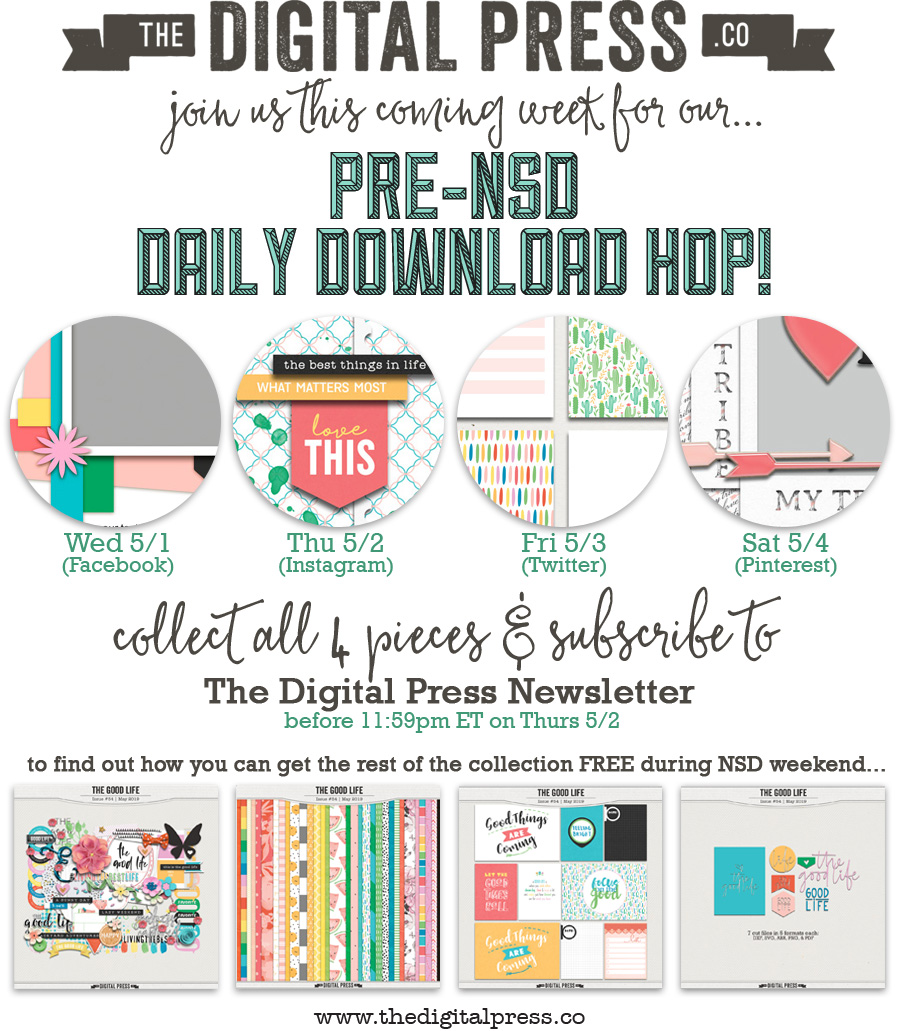 Are you excited? Good! We are, too!
Here's how it will work...
On each of the first 4 days of the month of May, between now and NSD on Saturday 5/4, we'll reveal a new FREEBIE at one of TDP's social media sites...
When you visit each one, make sure you "follow" or "like" our account while you're there!
We use these accounts not only to let you know about fun stuff (like this DAILY DOWNLOAD HOP)... but also to pass along information about our regular monthly FREEBIES throughout the year... about our other amazing events, deals, and sales... and more! Additionally... pretty much every other day of the year, we offer up some really gorgeous and fun/crafty inspiration images!
You really won't want to miss any of it!

STEP 2 (and this is important!)... SUBSCRIBE TO THE DIGITAL PRESS NEWSLETTER (before 11:59pm ET on Thursday 5/2)

Why, you ask?


...well, because the Friday 5/3 edition of The Digital Press Newsletter
will contain information
that will help you learn how
to score the entire May 2019 "The Good Life" collection
for FREE! (normally $7)

(...you won't want to miss out on this deal!)
.