Hi scrappers! Christelle here, hosting my very first challenge here at TDP.
I'm so excited with all of the NSD activities that we have going on this week, and what better way to start off the challenges than by grabbing this fantastic template by
Meagan's Creations
?! You can alter the template as you need - rotate, flip, add or remove elements, let your imagination run wild! Just remember that we still need to recognize the original template.
Without further ado, here is the template: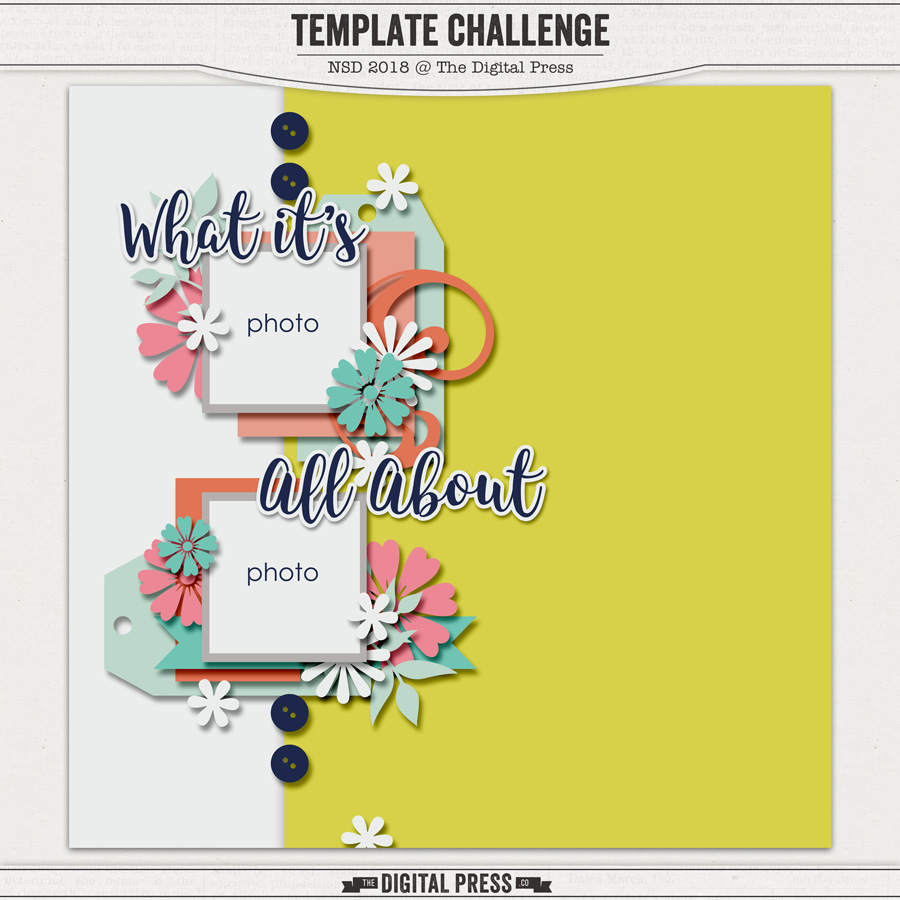 (
DOWNLOAD HAS EXPIRED
)
I used
Meagan's
kit releasing on NSD to make this page:
The rules of the challenge:
Your layout must use 100% TDP product.
Your page/project must incorporate the freebie template in some recognizable manner
You must post your layout in the TDP gallery and then start a post in this thread and link up the image (and link it to the gallery post).
Your layout must be posted in this thread no later than 11:59pm PT on Wed 5/9 in order to be eligible to win one of the CHOOSE YOUR OWN PRIZE awards (don't forget to visit that thread and put your prize choices in rank order!). Winners will be announced in the TDP newsletter on Friday 5/11.
** Most importantly: Enjoy!! **