I just adore iNSD, I love the buzz, the sales, the challenges and the enthusiasm for scrapping, digital and otherwise. There are so many facets to our lives, things we enjoy, hobbies we dabble in, or outside interests that keep us awake at night, planning our next endeavour. For me, Winter is synonymous with knitting. I love having my spot on the couch, my favourite orange tea to hand and series on the tv while I knit and knit. Last year was the year of striped blankets. I discovered the most amazing yarn that created fabulous bold stripes as I knitted plain stitch row after row. It was so addictive.
My challenge is for you to: create a layout or project about your favorite hobby.
This can be a page about digital or hybrid scrapbooking... or about knitting... or about tennis... or swimming... or hiking... or reading... anything that the you view as your favorite hobby.
You have from now until 11:59pm PT on Wed 5/10
Please note that 100% The Digital Press Supplies need to be used.
Also please load your layout into the gallery and then load and link us up in this thread.
Prize for this will be from the Choose your own Choice options.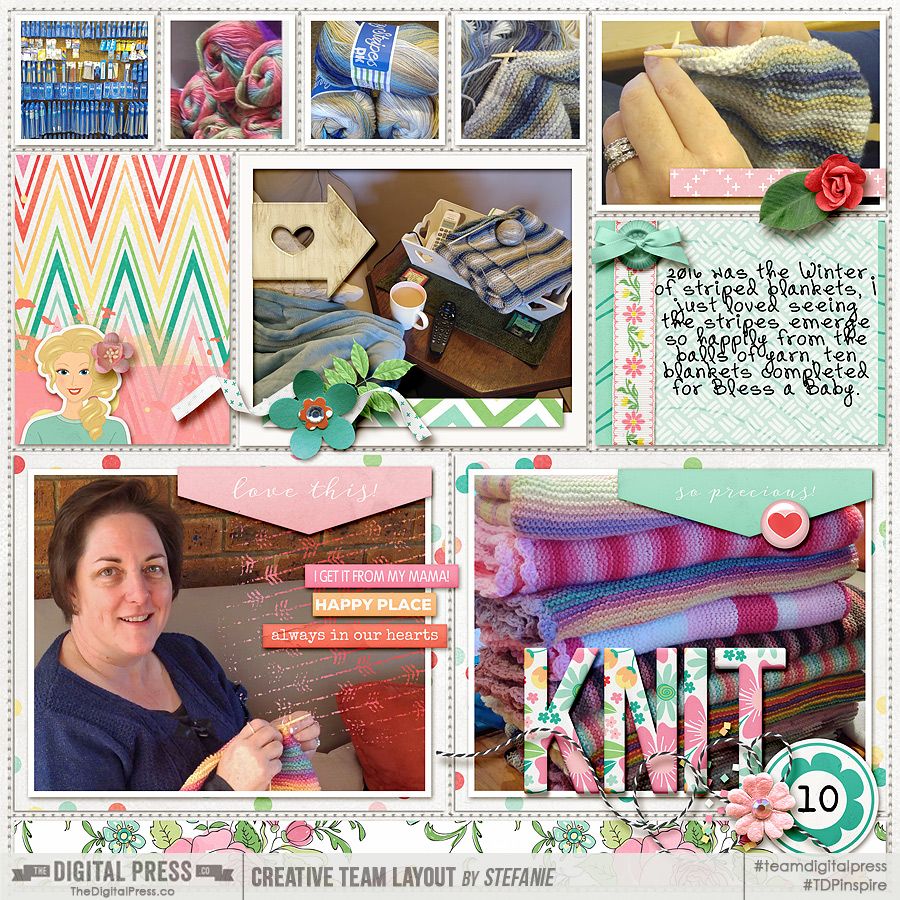 My layout uses LJS Designs: Photo Focus May 2017 and Juno Designs: May Flowers
I can't wait to see what hobby fuels your passion. Upload your layout in the challenge gallery, with a link to the layout in this thread so we can all leave you love.