Hello and welcome to the NSD fun!
I hope you will have a lot of fun this weekend.
To scraplift a layout is always a good way to try something new. In this scraplift challenge, you have to scraplift the person
who posts above you in this thread
. If you want to participate in the challenge, please leave a message like "I'm in!" (etc.) so that we know you will be working on a layout. Then, go to the TDP gallery of the person above you and choose one of that person's pages to scraplift. The next participant doesn't have to wait until the layout is finished in order to begin hers; instead, just leave a message such as "I'm in," and you can get to work on a layout!
So, as I'm starting the whole game, I simply chose a layout from the gallery. The next participant should leave a message to let us know they're playing along... and then visit
my gallery
and choose a layout to lift.
For my page, I lifted this page from sucali...
And here's what I came up with for my own page...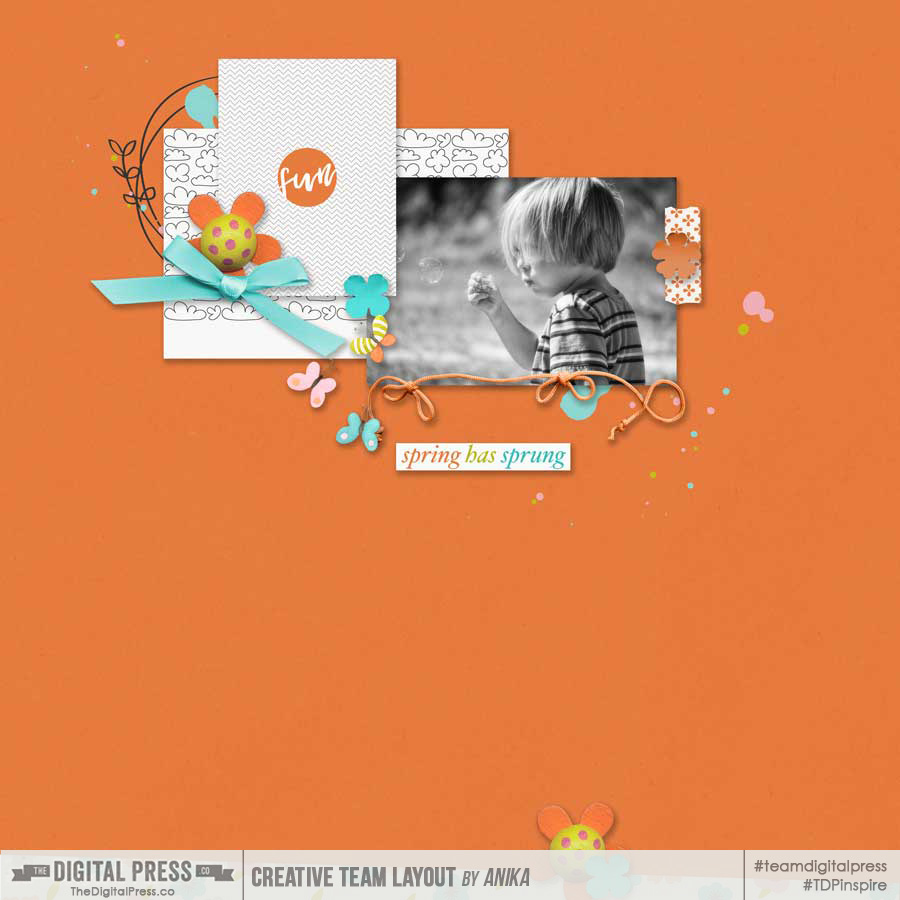 The rules of the challenge:
Your layout must use 100% TDP product.
Your layout must be a scraplift of a layout you find in the gallery of the person who posts above you in this thread.
You must post your layout in the TDP gallery and then start a post in this thread and link up the image (and link it to the gallery post).
Your layout must be posted in this thread no later than 11:59pm PT on Wed 5/10 in order to be eligible to win one of the CHOOSE YOUR OWN PRIZE awards (don't forget to visit that thread and put your prize choices in rank order!). Winners will be announced in the TDP newsletter on Friday 5/12.
Let the fun begin!
.