You've been waiting patiently for the BIG ANNOUNCEMENT... and it's finally time!
We're excited to finally reveal the winners
(chosen with the help of random.org)
of our many challenges and forum games at The Digital Press this past weekend during our big National Scrapbooking Day (NSD) celebration...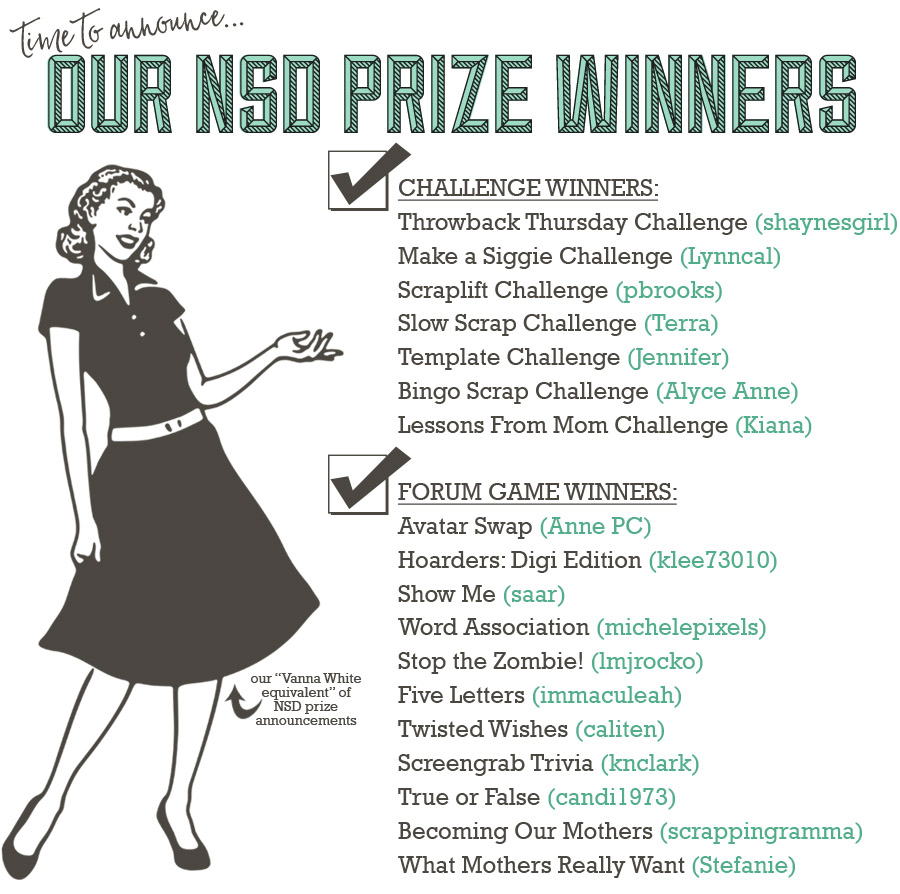 To all of our winners
-- we will be contacting you over the weekend with more information about collecting your prizes.
To everyone else who participated
throughout the past week -- thank you for spending your time with us during NSD at The Digital Press! Keep an eye on your e-mail inboxes, as well, because we're going to be sending you a little something, too.
During our big NSD celebration, we had a lot of laughs and great times
(I mean, was there anything funnier than the Hoarders: Digital Edition game?! haha),
and we're
so glad
you all joined us and contributed to the fun. THANK YOU TO EVERYONE!