I don't know about you guys- but my REAL supplies (aka
real
paper,
real
buttons,
real
stamps, etc etc) are a bit out of control.... so can you just imagine what my digital supplies are like!? Those babies I can keep nice & tucked away on my external hard drive without a second glance from my hubby!
I recently did a giant re-organization as well as clean the clutter off my EHD- but that's another post for another day!
TODAY I'm here to have some fun with my stash of supplies! I know I'm not the only one keeping some OLDIES but goodies hidden away- so...
Show us the oldest product (preferably retired & by any of our current TDP designers) that you have in your scrap stash!

Now friends- I've been a Laura fan-girl for all my days- so the one I'm going to show you is pre-TDP era and pre a few other stores... Back when Laura used purple in her rainbow color scheme's AND butterflies! I kid I kid!


I give you: Everyday Life 2013 (I have the entire collection & still use it!)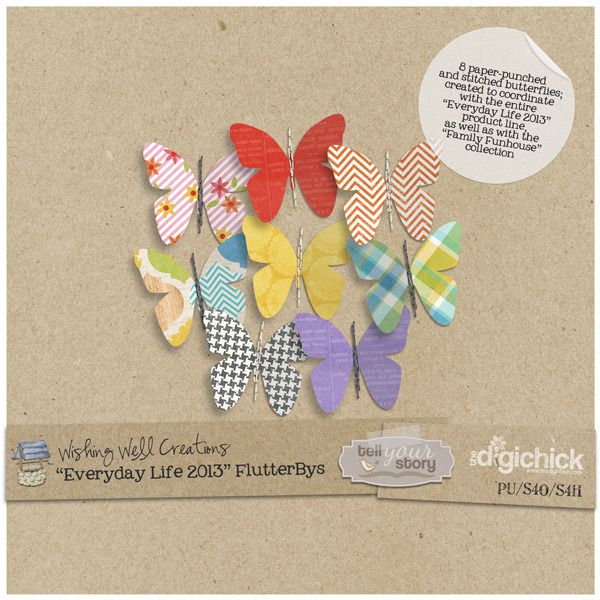 To post an image from the TDP gallery --
Copy the BBCode found at the right of the gallery image, then paste it into your post. The image will have a link back to that image in the gallery
To post an image that is not already located in TDP's gallery --
STEP 1 -- Upload to an off-site photo site like Photobucket, Flickr, etc.
STEP 2 -- Grab the image URL (for photobucket it's the 4th one down on the share this image choices; Flikr under your photostream tab, click your photo then the share arrow to get the BBC code)
STEP 3 -- Post the code in this thread and tell us a little about it!
THE BEST PART? Anyone who participates in this game throughout our week-long NSD celebration (May 1-9) will be entered to win $5 worth of free product in Hat of Bunny's shop here at TDP!


.