Everyone here at The Digital Press is so grateful for the participation of our team and our customers in our NSD challenges. This was our first big event here at TDP and your support means the world to us. We enjoyed looking at all the gorgeous eye candy and fantastic journaling throughout the week. I would like to offer a very special thank you to Rachel, our creative team manager that made sure this forum event went smoothly and our creative team who made some absolutely fabulous challenges. Now.. for our winners!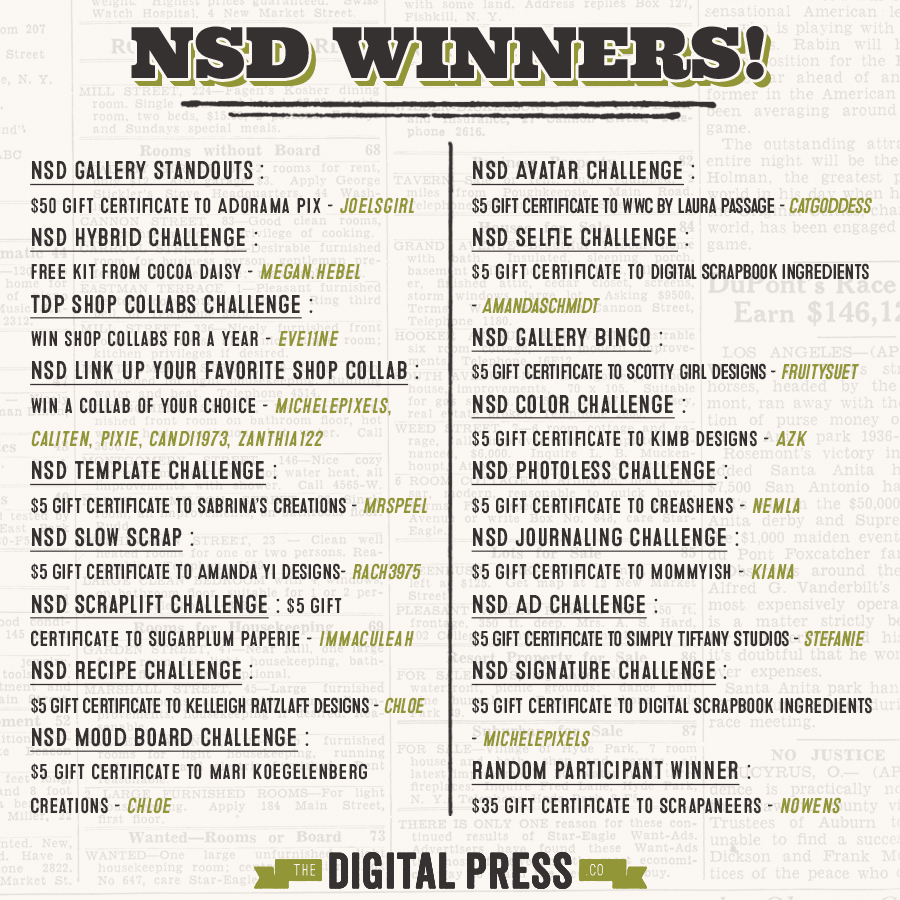 For our winners - please keep an eye on your email today as you will be receiving your prizes soon! (Prize info has been sent to the email address used for your forum account)
Thank you again to all who participated!