Happy NSD!!! I love this weekend!
I remember back in 1997 when I had my first Creative Memories party ... I told my dh that I was only doing this for a friend. :D And here I am almost 20 years later still scrapping and LOVING every minute of it! My challenge is one you are probably very familiar with ... a recipe challenge. I will give you a list of things that have to be on your page and it is up to you to determine the outcome! Ready to get started? Ooohhh, but you probably want to know what you are playing for?!? How about a gift certificate to
Kelleigh Ratzlaff Designs
!! So now you are ready?!? :D
1. In honor of NSD and the friends we have all over the world, pick a picture(s) of a friend.
2. Do some type of photo editing to your pic (mine is b&w).
3. I want to see at least 5 different patterned papers on your page.
4. Add some stitching.
5. Throw some type of paint splatter on there.
6. Add a banner, confetti, etc. as a "decoration" to our celebration of NSD.
7. Make sure you journal, date and shadow your layout.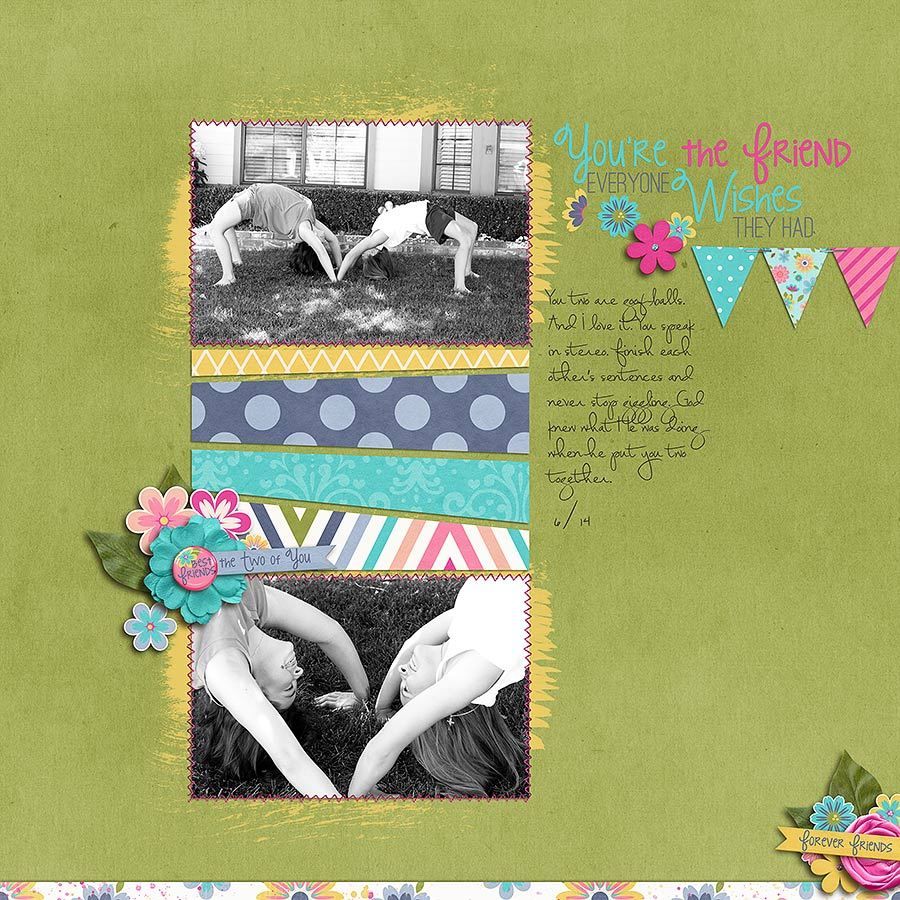 The rules for our challenge are simple:

1. Create a page (or card - whatever!) using 100% TDP products (including designer freebies).
2. Load your layout in the Challenge Gallery no later than midnight EST on May 8, 2015.
3. Link your layout here in this thread.
4. Don't forget to share the ad you used for inspiration!

A random winner will be selected to receive a $5 gift
certificate to
Kelleigh Ratzlaff Designs
shop here at TDP.
We can't wait to see what you come up with!

Have fun and enjoy NSD!