Happy NSD everyone! Erin and I are excited to be co-hosting an Ad Challenge.

Whether you see an ad in a magazine, newspaper, or billboard or if you see an ad pop up on your laptop; ads are everywhere. Have you ever seen an ad and thought "That would make a great scrapbook page!" Well that's the theme of our Ad Challenge.

We are challenging you to find an ad that appeals to you in some way (design, color, theme ... whatever!) and create a scrapbook page inspired by that ad. You can use the ad I chose for my layout or you can use any other ad that appeals to you.
Here's a page I created along with the ad that I used for found to use inspiration: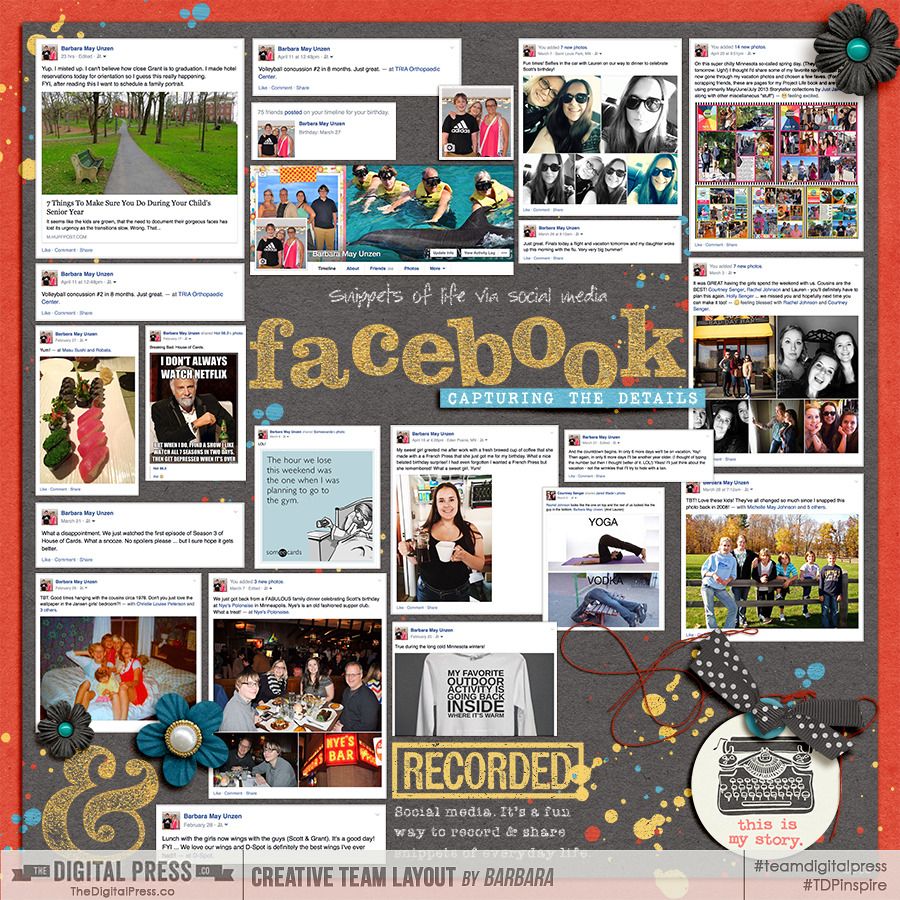 (LO created with Sugarplum Paperie's On My Desk kit.)
When I came across this ad I immediately thought "Facebook!" What a fun way to highlight some of the little snippets of life that are shared on social media. As you can see, I went with a pretty literal copy of the ad. Erin on the other hand changed it up a bit more. I'm anxious to see what you come up with! (Remember, feel free to use a completely different ad if you want - just share with us the ad you're using!)
Here's the super fun page Erin created:

Hi everyone!
I absolutely LOVED the ad Barbara chose. I was so inspired by the blocked design of the screenshot images and how it all centered on a focal theme. I used those ideas to create this page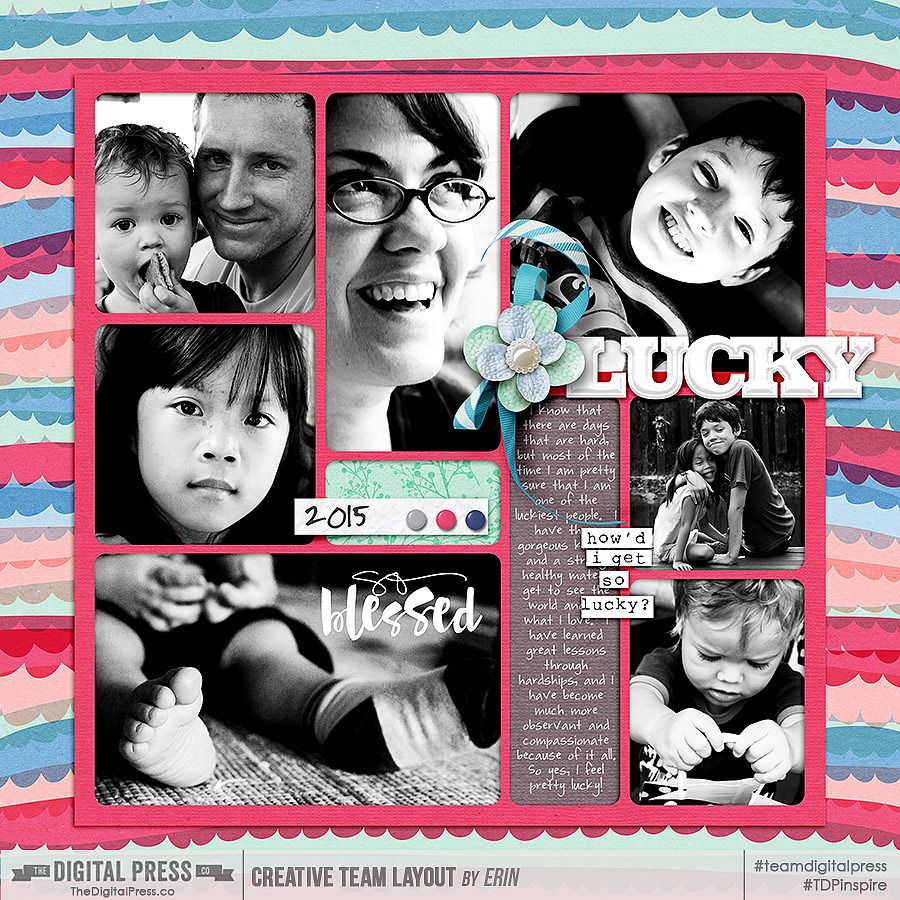 (created with
Griddles Template Album
by Simply Tiffany Studios and
March 2015
Collab by Karla Dudley and Anita Designs)
The rules for our challenge are simple:

1. Find an ad that inspires you (or use mine if you would like).
2. Create a page (or card - whatever!) using 100% TDP products (including designer freebies).
3. Load your layout in the Challenge Gallery no later than 11:59pm EST on May 8, 2015.
4. Link your layout here in this thread.
5. Don't forget to share the ad you used for inspiration!

A random winner will be selected to receive a $5 gift certificate to Simply Tiffany's shop here at TDP.

We can't wait to see what you come up with! I know I had a lot of fun looking for an ad and creating my page. I hope you do too!

Have fun and enjoy NSD!
Barbara