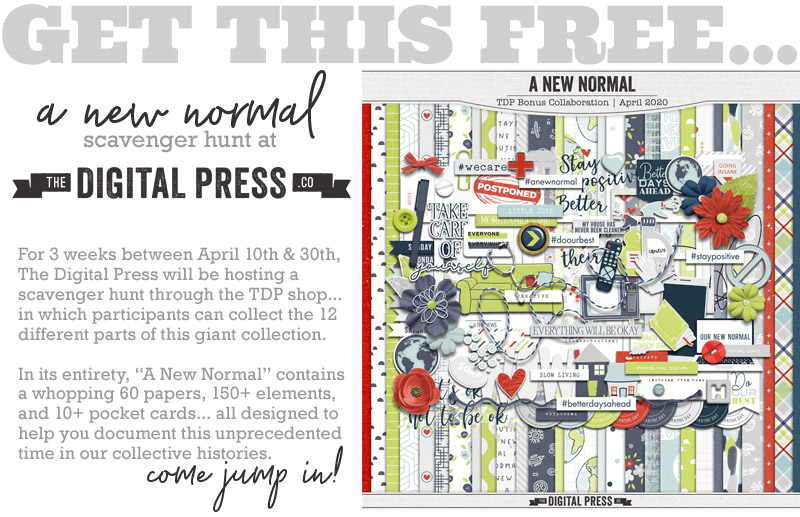 .
---
.
We have exciting news to share with you today!

As noted on the image above, The Digital Press is kicking off a fun activity for the remainder of April 2020... a scavenger hunt in which you can collect all 12 different portions of the (gigantic!) collection shown above, A New Normal.

How will it work, you ask?

To participate, you'll use the following trivial questions to "find" the download links you need, which are scattered throughout 12 different product pages in the shop here at TDP. To find the correct locations... go to the shop, type your answers into the "search" field, and you should receive just one product result. If you've answered correctly, that product page will contain a temporary download link (valid through the end of 4/30/2020) that you can use to grab that portion of the collection.

Because there are 12 downloads... there are 12 trivia questions! (4 of them will be posted each day all weekend long -- 4/10, 4/11, and 4/12)

Ready?
What is the capital of the country of Nepal?

In what year was the very first Superbowl played?

What is the LAST NAME of the baseball player nicknamed the Commerce Comet?

What is the brand name of the world's most popular chocolate/hazelnut spread?

What is the LAST NAME of The Most Interesting Man in the World?

What is the LAST NAME of the United States' first-ever Vice President?

This band achieved its first #1 hit in the USA in 1964 with the song "I Want to Hold Your Hand"...

What is the LAST NAME of the person credited with inventing the battery?

What was the 3rd "Thor" movie in the Avengers series called? (your answer should be one word)

What is the abbreviation (acronym) for the 4-time world champion USA Women's National Soccer Team?

What company made the "World's Largest Crayon" in 2003? (it was 15 feet long & weighed 1500 lbs!)

What is the FIRST NAME of the current anchor of the NBC Nightly News?
.
If you get the answer correct and find the correct product page... you'll know because you'll find the following verbiage down at the bottom (just above the "buy now" and "wishlist" links, etc.) --- EXAMPLE:
.
.
YOU'VE SUCCESSFULLY FOUND DOWNLOAD #1!
in TDP's "A New Normal" scavenger hunt "
.
.
Have fun playing... and we hope this collection will help you document this unprecedented time in our collective human history... this "New Normal" that we're all experiencing all over the planet, together, at the same time.



ENJOY!



.