Welcome to a new month, a new Monthly Chronicles collection, and a new Monthly Chronicles challenge!
This Monthly Chronicles collection is entitled "
Soul Food
" and it has all sorts of wonderful elements and word bits that celebrate good food, and the good company we often enjoy with it. The colours are bright and cheerful, with pretty floral/fruit &veg patterns as well as gorgeous journal cards and word art too! I think it is a topic that most of us can relate to!
And right now the collection bundle is on sale for only $10, so buy it quick!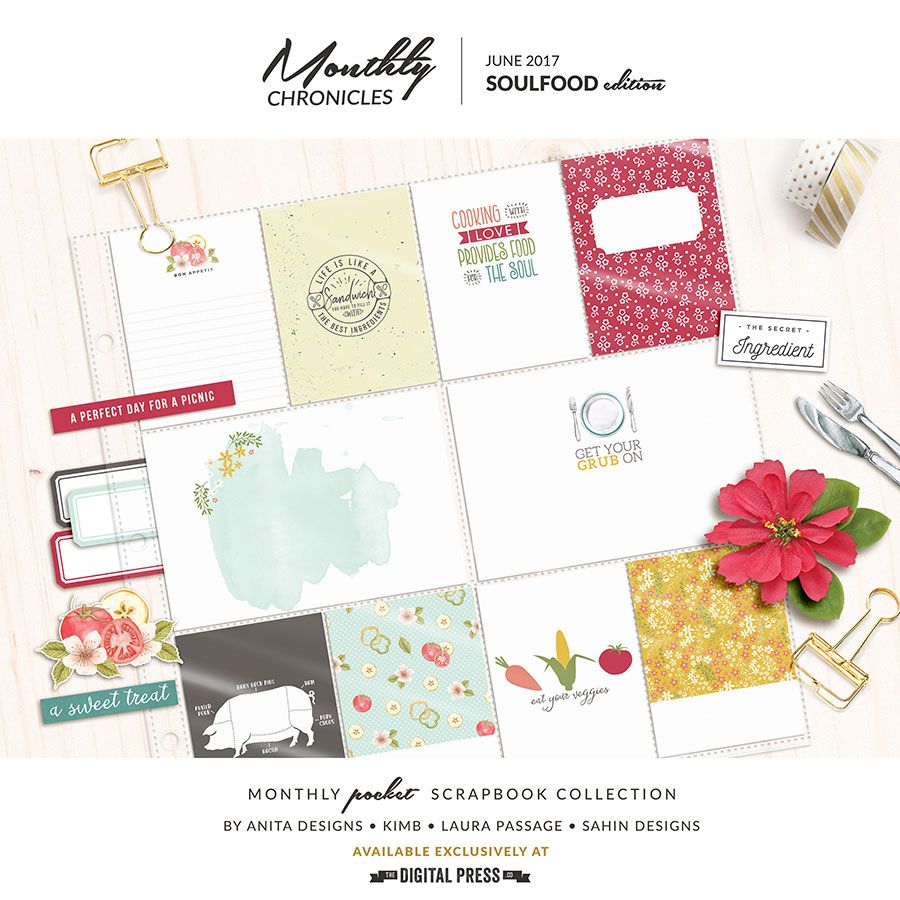 Food is something that we can enjoy with several of our senses - we might appreciate the colourful presentation, the enticing smell, the sound a refreshing crunch as we bite into an apple or salad, and the texture of melting ice cream or chocolate truffles, as well as the flavour of it. For this month's challenge, I would like you to journal on your page/project, and tell me about how an event was experienced by two or more of your senses. You don't have to make a page about food, it can be about anything, as long as you
describe how it affected 2 or more of your senses (touch, taste, sight, sound or smell).
Here is my page, I chose to journal about how my giggling children (sound) would bring me cheerful looking food (sight), that I didn't want to eat because mostly it made me feel sick (taste). I have included details about three senses in my journaling.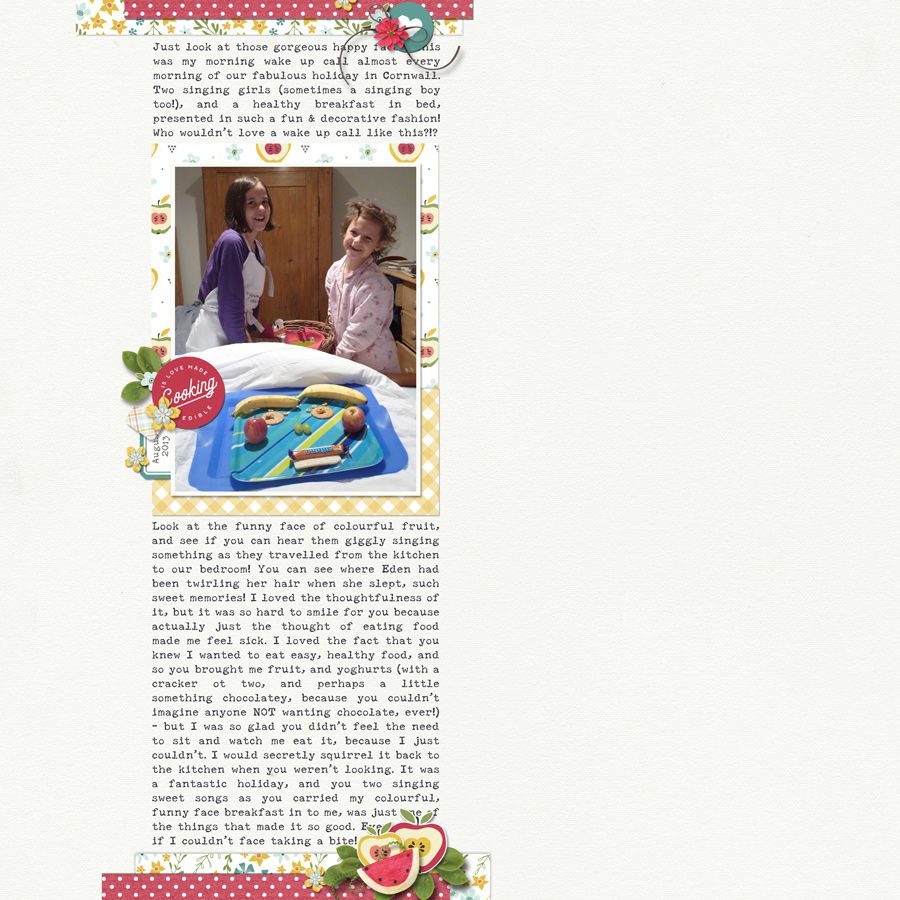 The rules of the challenge:
- You must journal about 2 (two) or more senses on your page/project.
- Use 100%
Monthly Chronicles
products.
- Upload your layouts to TDP gallery no later than June 24th, 11:59 pm ET.
- After uploading your layout to the
gallery
, leave a comment in this thread and give a link back to your layout in the gallery.
Monthly Chronicles Challenge Prize:
- One lucky participant will be randomly selected to receive $7 worth coupon to be used in the Monthly Chronicles store!
- The winner will receive the prize on the last day of the month, using our forum messaging system. Please check your messages.
Please know that the Monthly Chronicles challenge is not part of general TDP challenge system.
That is it! Have fun, and hurry back to show us what you made!