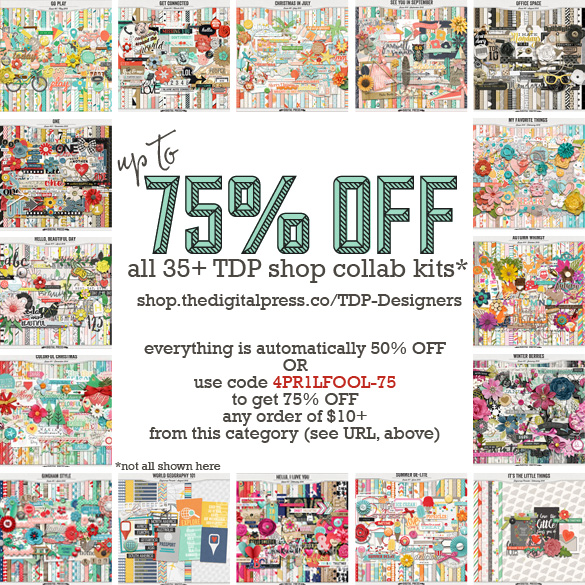 This April Fool's Day Sale is NO JOKE! You can get up to 75% OFF any of The Digital Press's shop collaborations -- ONE DAY ONLY (Sat 4/1/17).
***NOTE***
We recommend copying/pasting the code from right here (see below), because we think it's possible that we made our code "too fancy"
and people are typing in a "I" instead of a "1" in that 4th character spot. We're so sorry for any confusion! To help... copying and using this code, below, might help...
4PR1LFOOL-75
This deal is valid ALL DAY SATURDAY, APRIL 1...
ending at 11:59pm ET on Sat 4/1.

(see full details of offer on image, above)