Today in
The Digital Press News
, as promised, we released our list of DSD prize winners from last weekend's giant Digital Scrapbooking Day celebration.
(and pssssstt... if you aren't already a subscriber -- you can become one HERE)
Now we're excited to publicly reveal the winners
(chosen with the help of random.org)
of our many forum games at The Digital Press last weekend...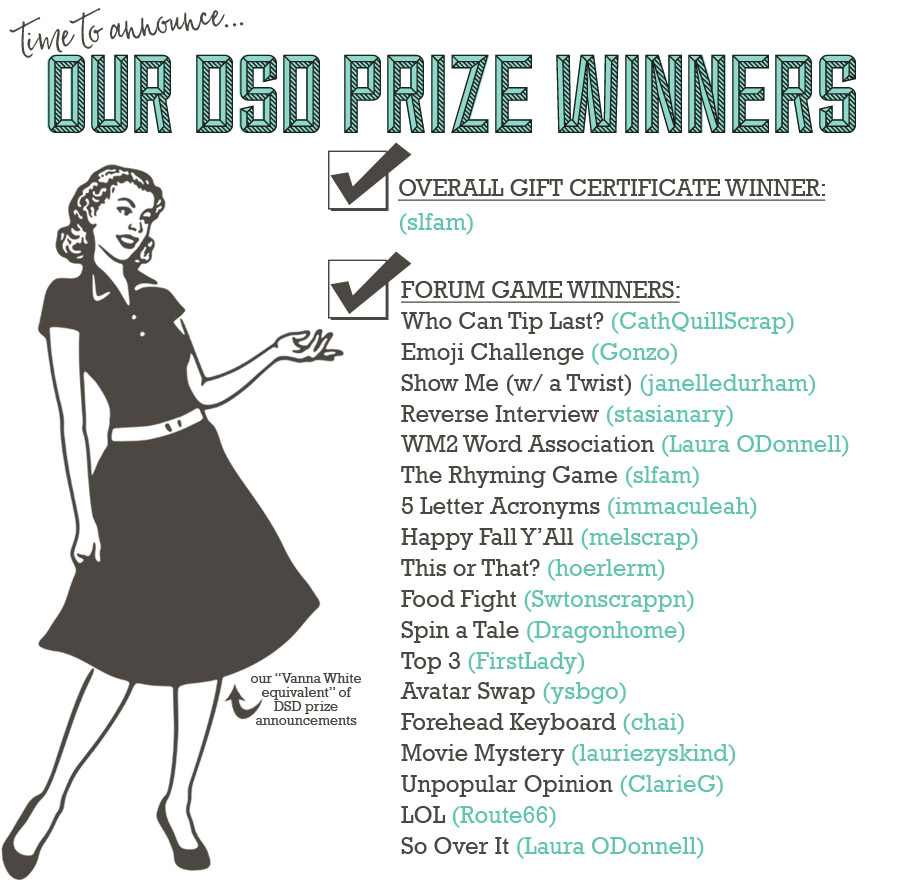 To all of our winners
-- we will be contacting you directly throughout this weekend, with more information about collecting your prizes
(using the e-mail addresses you used for your forum registrations here at TDP).
To everyone else who participated
throughout the past week -- thank you for spending your time with us during DSD at The Digital Press! We had a ton of fun celebrating this memory-keeping hobby that we all share with each other... and we hope you did, as well.
During our big DSD celebration, we had a lot of laughs and great times, and we're
so glad
you all joined us and contributed to the fun.
THANK YOU TO EVERYONE!
.