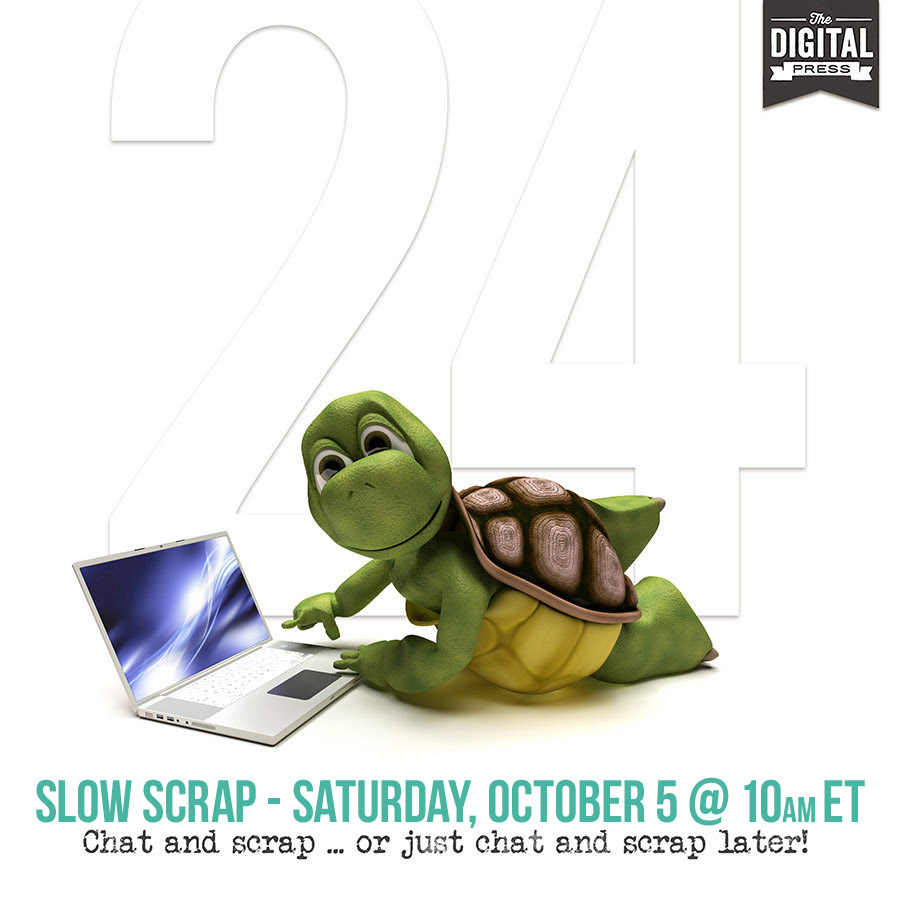 .
Mark it down -- set a phone reminder/alert -- stick a post-it on your fridge -- whatever it takes to remember to come join us on Saturday morning!
.
.
DSD SLOW SCRAP
hosted by the always-fantastic ROBIN of TDP's creative team
Saturday 10/5
10:00am ET (7:00am PT)
.
.
We'll be posting the instructions here in the DSD 2019 forum at 10:00am ET (7:00am PT) on Sat 10/5... and then you'll have 24 hours to complete your project and post your page!
.
SEE YOU THERE!
.