Hi everyone! I hope you, like me, have carved out some time ... okay, a LOT of time, this weekend for the DSD fun 'n' games. Actually, we've stretched the concept of digital scrapbooking "
day
" into a weekend ... and beyond. As you can see, things are well underway here at TDP, and I'm here to bring you one of my favorite challenges - the template challenge!
For this challenge, you must create a layout using the following FREE
template
provided by Jen Cairns of
Jen C. Designs
.
The template will be available for FREE for one week only (and to get credit for participating, you must post your finished layout before the end of Wednesday, October 10); grab it while you can. You can tweak or morph the template to suit your own style, e.g., re-size it, rotate it, add or remove items ... or you can use it as-is. If you make changes, just remember that your final creation will still need to, in some way, resemble the original template.
Without further ado, here's the template that Jen designed for us to create with (click on the link below, to download):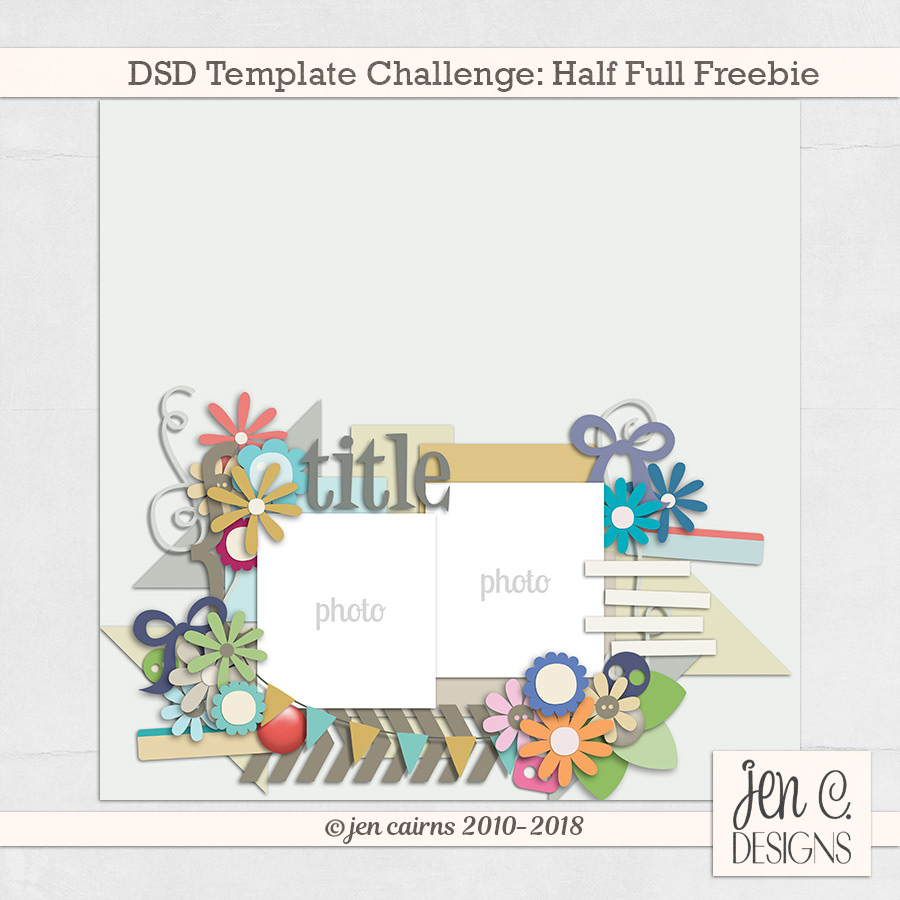 DOWNLOAD HAS EXPIRED
(this item was available as a FREEBIE during DSD weekend 2018 (10/5--10/7), but the challenge has ended and the download has expired)
There's so many possibilities with this template design (thanks Jen!) - lots of elements, two photos, word strips, a larger title ... eeek!
I had so much fun creating a page with this that I actually did two!
The first was using the template close to as-is. The second was changing things up (I split the design down the middle, pushed each "half" to the edges of the paper, and rotated it). So. Much. Fun.
Wanna play? I'd love to see what you come up with! Just remember the rules --
The rules of the challenge:
Your layout or project must use 100% TDP product.
Your layout or project must use the template provided by Jen C. Designs (see above). Use the template as-is or challenge yourself to change things up to suit your scrapping style.
You must post your layout in the TDP gallery and posted in this thread with a gallery image link.
Your layout must be posted in this thread no later than 11:59pm PT on Wed., October 10 in order to be eligible to win one of the CHOOSE YOUR OWN PRIZE awards (don't forget to visit that thread and put your prize choices in rank order!). Winners will be announced in the TDP newsletter on Friday, October 12.