Hello fellow DSD'ers! I'm here with one of my favorite challenges- the Template Challenge! The Fabulous Miss Anita of Anita's Designs has supplied our template for this challenge.
Here's a look...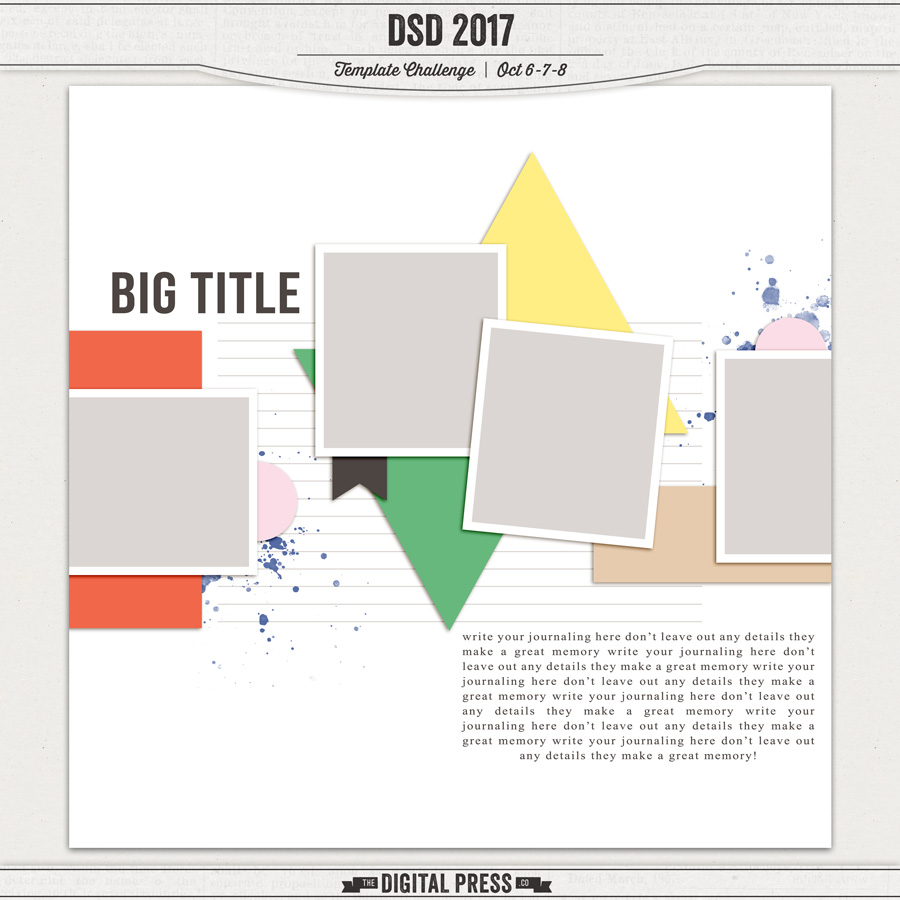 DOWNLOAD HAS EXPIRED
[it was available thru end of challenge timeframe -- end of Wednesday, October 11, 2017]
Your challenge is to download this FREE template and create your beautiful layout --- BUT you should
alter the template in some noticeable way. Size it down... duplicate the main area and use it twice on the page... rotate things 90-degrees... delete a bunch of layers and move others around... etc. Anything goes, as long as the template is recognizable in the end... BUT... altered in a noticeable way, at the same time!
Here is my sample layout... I flipped the template horizontally & didn't use the lines or the journal block!
The rules of the challenge:
Your layout must use 100% TDP product.
Your layout must use the template provided- but altered in some way.
You must post your layout in the TDP gallery and then start a post in this thread and link up the image (and link it to the gallery post).
Your layout must be posted in this thread (include how you altered your template) no later than 11:59pm PT on Wed 10/11 in order to be eligible to win one of the CHOOSE YOUR OWN PRIZEawards (don't forget to visit that thread and put your prize choices in rank order!). Winners will be announced in the TDP newsletter on Friday 10/13.
.