Happy DSD Weekend!

I hope you're not already all scrapped-out... because we have a great challenge for you, complete with a free template from Jimbo Jambo Designs. Easy peasy. Just grab, scrap, post, and you could win!

One winner will be selected to win one of our "CHOOSE YOUR OWN PRIZE" options (so definitely go check that thread and leave your prize choices in rank order!)!

Here's a look at the template we'll be using...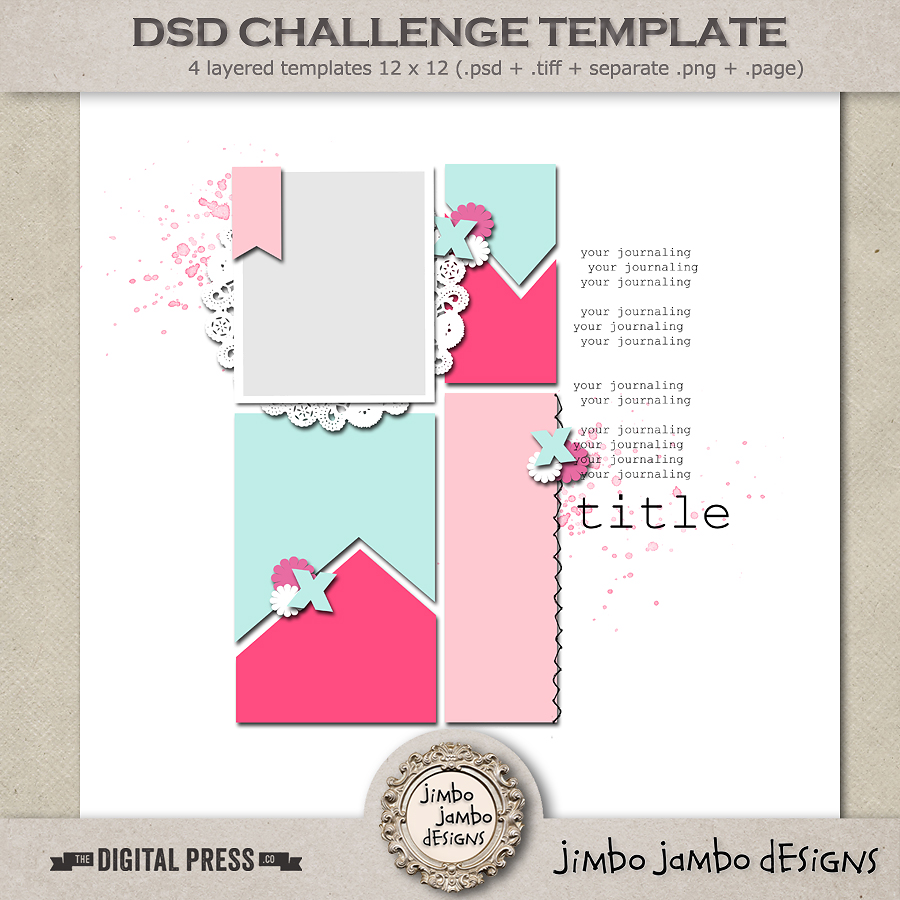 ** DOWNLOAD LINK HAS EXPIRED **
Here is the page I did with the template (using creashens' SugarFoot)
Small Print/Rules:
You can modify the template slightly, but it has to be recognizable as this template.

You must use 100% TDP products.

Deadline for completion/posting of your page is 11:59pm PT on Wed 10/5. You will need to upload to the CHALLENGE GALLERY here at TDP, and then link your image/layout back here in a post you create in this thread.
.