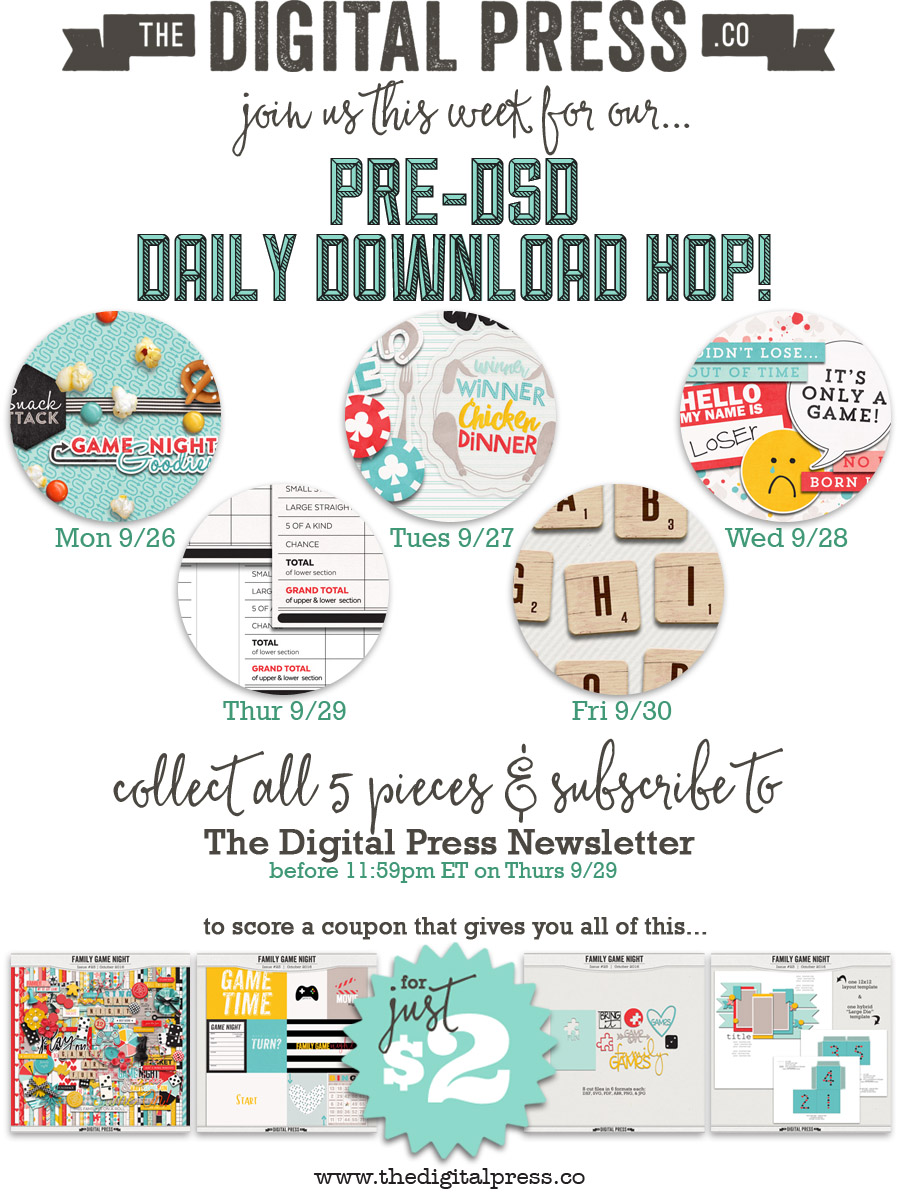 Excited? Good! We are, too!
Here's how it will work...
Each day this week, we'll reveal a new FREEBIE at one of TDP's social media and/or forum sites...
When you visit each one, make sure you "follow" or "like" our account while you're there!
We use these accounts to let you know about fun stuff (like this DAILY DOWNLOAD HOP)... about our special monthly FREEBIES... about our amazing deals and sales... and pretty much every other day of the year, we offer up some really gorgeous and fun/crafty inspiration images!
You really won't want to miss any of it!
STEP 2 (and this is important!)...
SUBSCRIBE TO THE DIGITAL PRESS NEWSLETTER
(before 11:59pm ET on Thursday 9/29)
Why, you ask?
...well, because the Friday 9/30 edition of The Digital Press News
will contain a special COUPON CODE
that will help you score the entire October 2016 "Family Game Night" collection
for JUST $2! (normally $7)
(did you see all of the stuff it contains, in the image up above?
...you won't want to miss out on this deal!)